The Unsung Heroes of Digital Government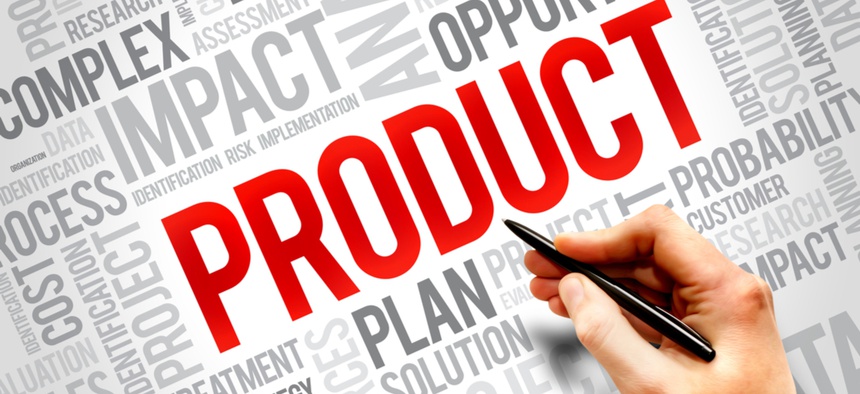 When we talk about delivering government digital services fit for the 21st century, one key piece of the puzzle we don't hear enough about are the unsung heroes who make sure government technology ultimately meets the needs of its users: product managers.
In technology environments, product managers wear many hats. They translate vision and strategy into knowing what functionality the product needs to deliver, and how and when that functionality fits into an overall plan. They break down silos and reach across departments to deliver valuable software. They translate complicated, high-level requests ("we want something better!") into solvable challenges. At the end of the day, product managers help answer the question: how do we make sure we're going to deliver the right thing?
In the tech and startup world of massive companies like Facebook, Amazon and Google, this approach is second nature; meeting their users' needs is built into their DNA. But in government environments, we're just beginning to see how the discipline of product management is vital to supporting and accelerating the success of projects that can positively impact millions of Americans. The best part? The talent to make this happen may already be in your organization or department.
But product management experience isn't typically a skill requirement you'll see in government job listings. In government environments, which follow the philosophy of concentrating on core competencies, development is often outsourced to consultants and companies who aren't fully immersed in the day-to-day inter-workings of government institutions.
In other words, to truly deliver government that meets our needs in the 21st century—technology that delivers—product managers must be part of the government team. Internally developed product managers may be the best solution to building outcome-driven government services.
Today, Americans are online and on their phones. According to Deloitte, the average American checks their phone 47 times a day. It's clear that digital delivery is a critical mechanism for local and state governments to meet the needs of Americans who need government services the most, but making the internal shift to digital-driven delivery can be difficult.
The good news is that you may have—or be—the person who can provide greater insight into your process and serve as product owners to help deliver critical services to Americans.
Those with product management potential appreciate processes but keep an eye on outcomes at all times. They're able to focus on the ultimate goal of a program and what the program is attempting to achieve. They're empowered to ask questions like: "How does this process or requirement meet our mission to improve safety?" And they're already asking questions like: "Is this procurement going to really deliver what we need?" and have a sneaking suspicion about the answer. Most importantly, being a product manager means having responsibility for making sure that government has the best tools to do its job well.
Just like in the private sector, making digital government services a reality requires talented, passionate people. That's why we'll be running a product management workshop at Code for America's Summit in May: a chance for those of you whose ears are burning to explore if you're ready to move into a new, critical role for better government.
We think you do. And we hope to see you there.
Dan Hon helps governments deliver digital services that meet user needs. Humanist technologist, principal at Very Little Gravitas and former Editorial Director at Code for America, he is co-chair for the 2018 Code for America Summit.