Paying Bills, Reducing Spam and Other Ways the World's Postal Services Are Disrupting Mail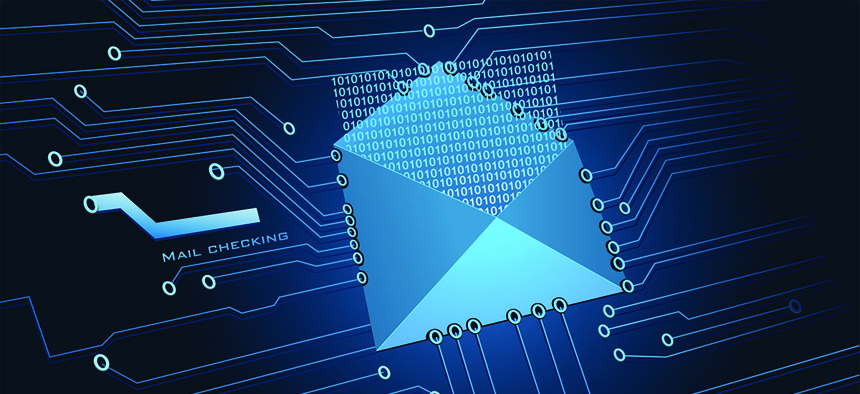 Singapore, Denmark and South Africa are among the countries leading the way in digitizing post offices.
Brian Gorham is a public sector manager with Escher Group.
While most media coverage of "disruptive" digital transformation focuses on gains in the business sector—publishing, film and the auto industries, for example—the public sector is catching up fast.
Today, it's using digital communications to improve interactions between government and citizens, domestically between government departments, and internationally with other government bodies.
» Get the best federal technology news and ideas delivered right to your inbox. Sign up here.
For government chief information officers, digitization holds great promise. Paper suppression, unlocking information value and satisfying citizens' appetite for digital services.
In its e-government program report, the Norwegian Ministries identified three objectives of the public sector in regards to digital service delivery:
Develop a digital public sector to improve services.
Make web-based services the general rule for public sector's communication with citizens and businesses.
Use digitization to free up resources for areas in need of more resources.
As a solutions provider to the postal industry, Escher Group helps postal services reframe their position in an increasingly digitized society. For example, identify the optimum products and services that align with citizen's preferences for on-the-go communications.
Digital mail—the digitization and delivery of paper-based communications—is helping postal services retain existing customers (government, business and consumer), and attract new customers who wish to avail of its convenience and integration with other services. Let's look at how some postal services are using digital mail services to complement their core business and generate long-term revenue streams.
Post Danmark
Post Danmark offers citizens digital mail from public authorities and enterprises, such as hospital notices, local authority notifications and financial statements.
2 million users receive payslips electronically.
20,000 service providers have signed up.
On average, users receives 20-25 documents per year.
Canada Post
In Canada, ePost Connect connects 8 million users to over 100 companies, allowing them to send bills and statements through the ePost digital mailbox. EPost is available through all major banking institutions. Its partnership with the City of Toronto allows customers to receive property tax and utility bills in their ePost account.
Swiss Post
In Switzerland, the E-Post Office lets you receive documents in either digital or paper format. You can also synchronize documents locally, create drafts and scan documents using its app.
SingPost
In Singapore, each SAM account has a personal digital postal mailbox from where you can:
Send and receive payments: Pay government, health care, insurance, retailers, even make donations.
Send digital mail: Send digital messages and documents to customers directly. SAM prevents customers from receiving junk mail from unverified businesses.
Digitize physical mail: ScanMail digitizes your physical mail, then delivers it to your digital mailbox. The $49/month standard package lets you scan up to 20 mails per month.
Australia Post
In 2015, MyPost Digital Mailbox had more than 45 service providers—including Sydney Water and Brisbane City Council. In general, once digital mail is setup, paper-based mail stops.
Make one-click bill payments, automatic and schedule payments.
Receive alerts and reminders for bills and mail.
Avoid spam or phishing emails, as all senders are verified.
South African Post Office
Its eRegistered mail allows a citizen to exchange confidential correspondence—digital and hybrid—with government agencies and businesses. In South Africa, eRegistered Mail has the same legal status as physical Registered Mail.
An Post
In Ireland, An Post implemented an integrated licensing application system to help customers perform government services online. The digital mail component sends communications between the applicant and license authority in the context of their application. This has opened revenue streams, increased licenses renewals and raised awareness of related government services. It also helps sustain traditional mail as hard-copy licenses are sent out by standard mail.
Revenue Streams
While basic services tend to be free, postal services monetize digital mail with:
High-volume senders: Charges for bulk mail services by volume.
Customer payments: Fees for bill payments, accounts and transaction fees.
Government services: Agencies pay a fee for payments made in relation to services performed via digital mail channels.
For the next generation of citizens, digital communications will be the default. Born into the internet era, they expect to connect, share and interact online. The public sector must build a digital future that anticipates these expectations, drives growth and pushes innovation forward.
Australia Post's business unit, Trusted eCommerce Solutions, is an example of the trend for collaborative efforts between posts and the public sector, dedicated to co-creating secure delivery of services, such as license renewals, password applications and social welfare payments.
Digital mail, as part of an integrated strategy, ensures postal services and the public sector stay relevant as the demand for "always on" services continues to rise.
You can read more about this in our Digital Mail — A Global Perspective 2017 white paper.