What's Key to Driving Better Citizen Experience?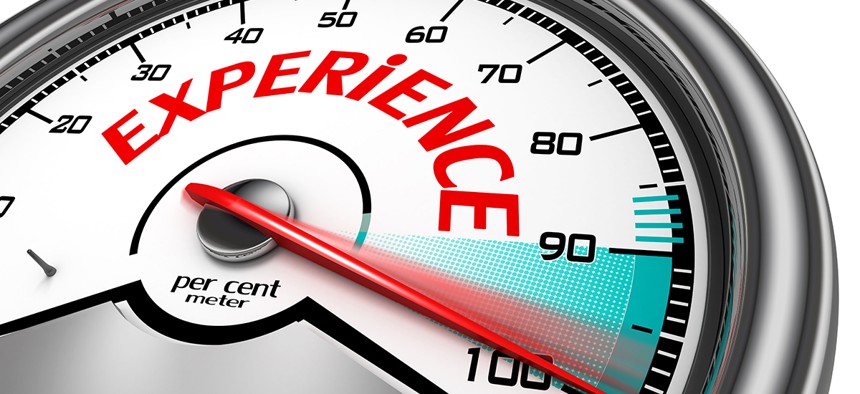 There are three important, early considerations in developing initiatives to elevate the citizen customer experience.
Jason Manstof is a Deloitte Consulting LLP principal in Monitor Deloitte's Strategy Practice, and Derek Larsen is a senior manager at Deloitte Consulting LLP, Monitor Deloitte's Strategy Practice.
It's not hard to understand why the private sector is generally ahead of government when it comes to customer service. Market forces create a natural competition for customers, and many Fortune 500 companies employ a chief marketing officer or chief customer officer to initiate customer service improvements.    
According to the Chief Customer Council's annual study, 22 percent of Fortune 100 companies and 10 percent of Fortune 500 companies have a CCO. Compare that to the estimated number of CCOs in the federal government, which according to Forrester Research is about four and not all of them use the title CCO.   
For the transition to a customer-experience focus to flourish, it needs a leader. The CCO role may be a fulltime assignment or be folded into the responsibilities of the CMO or another executive.
Cross-functional initiatives like customer experience can encounter significant barriers in people's resistance to change. This resistance is why it's crucial for top organization leaders to believe in and stress the importance of the initiative.
In addition to this leadership focus, there are three important, early considerations in developing initiatives to elevate the citizen customer experience: the need to transform the organization's mindset at all levels toward customers; at every point of the interaction optimizing the customer journey; and the growing importance of measuring what matters to the citizen/customer experience, an undertaking now being enabled by big data and emerging, powerful analytical tools. Engaging customers with these methodologies can go a long way toward improving CX.   
Know Your Customers and Listen to Them
Agencies and departments can start by clearly defining their customers. Devoting attention to the wrong audience can result in mixed messages from different government levels. It is essential that feedback is aligned with customers and their unique touchpoints to continuously identify and manage improvements designed to deliver an intuitive, consistent and delightful experience,
The U.S. Postal Service successfully used this strategy by putting special emphasis on gaining customers' trust. Their efforts resulted in high rankings among government agencies in the Forrester Research Customer Experience Index in 2015.
The Postal Service has improved the services it offers customers based on feedback from call center staff, mail carriers, customers and postmasters across the country.
"Listening to customer feedback is the best way to create a consistent and increasingly personalized experience for them," said Daniel Barrett, director of customer and market insights for the Postal Service. "As Postal Service rolls out pilot programs like Informed Delivery – where customers receive an email with images of the mail they'll be receiving in the mailbox that day – we want to be sure that customer feedback is a part of our development process. The feedback is essential to both drive new business and improve current service delivery."
Focus on the Experience, Not a Touchpoint
Improving CX should start with a focus on optimizing the customer's journey at every point of interaction. This mindset avoids functional silos, focuses on performance and offers an enterprisewide view of the organization as a whole and a frictionless experience for the customer, regardless of the organizational structure.
For example, a federal customer enters an agency website, later uses a mobile device and then visits an office in person. If the agency optimizes its website without thinking about customers' entire end-to-end experience, the experience at these varied interactions can differ radically. An agency should anchor on and position resources around the biggest ROI moments that create shared value between the agency and the customer.
Capitalizing on New Measurement Tools
Improving CX also involves using data more effectively to make informed decisions. Without a consolidated view, a change being made in one part of the organization can adversely affect another. It's important to step back and consider the impact of all initiatives on the customer, and tools are increasingly available to do so.
Operational Customer Experience Management systems capture feedback from customers across touchpoints. Combine this information with other operational, financial and customer data, and produce insights to guide various roles throughout the organization.
Federal leaders know they are in the business of meeting citizen needs, and they increasingly recognize the importance of providing a fulfilling customer experience. By adopting a customer-focused mindset and deploying powerful new tools to measure CX and derive a clearer customer view, agencies and departments can deliver customer-centric solutions that shape intuitive and intelligent interactions between a 21st-century government and a next-generation citizen/customer.