5 Tips to Help Agencies Win the Digital Race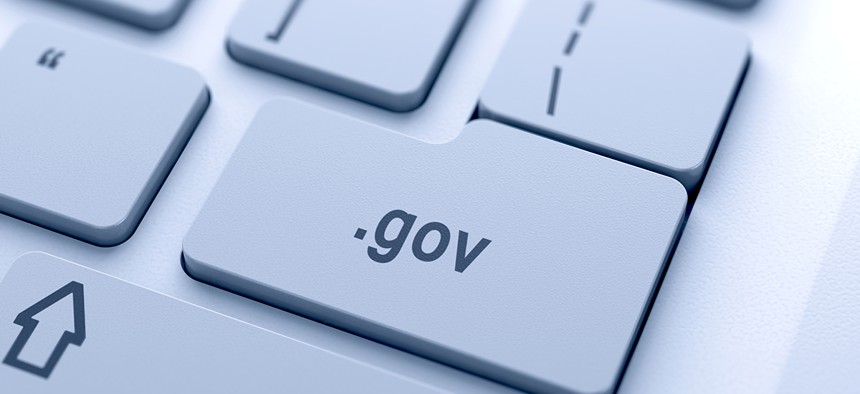 Nelson de la Cruz is a senior solutions architect at Software AG Government Solutions.
Every agency chief information officer faces the challenge of digital transformation. New technologies such as cloud and big data are opening opportunities to radically improve citizen engagement and streamline business operations. The race is on to embrace these opportunities and gain efficiencies toward the mission. 
As enterprise architects and IT portfolio managers search for methodologies and tools that facilitate successful digital transformation, there are five key action points that will prove vital to achieving their goals.
1. Set the Course for Your Digital Journey
This isn't as simple as it sounds. A digital strategy is rarely in place at most agencies, or there are multiple conflicting strategies in different parts of the organization as each pursues its own digital vision.
Validating and streamlining strategy and understanding its impact on current and future capabilities will enable you to set the most efficient course. A critical part of validating your digital strategy is to know precisely what you intend to achieve, i.e. what outcomes are expected from different initiatives.
This should be quantifiable and measurable in order to monitor strategic achievement and make necessary adjustments to ensure you maximize your return on IT investments.
2. Add Digital Agility to Legacy Systems
While everyone loves a complete re-architecture and redeployment of entirely new technologies to replace legacy systems, that option is usually the costliest, has the longest lead times to see benefit, and holds the highest risk for on time/on budget delivery. The challenge can be compounded by the number of additional systems the legacy system interacts with.
A smarter approach is to leverage a secure digital platform to decouple a legacy system through new interfaces that isolate the functionality of the old system, while enabling new capabilities to be added through these new interfaces.
This enables the secure exchange of information, accelerates solution deployments and can address mobility and scale brought on by smaller devices, internet of things and the internet.
3. Accelerate Digital Delivery with Bimodal IT
While IT departments have to embrace new delivery models that focus on "build for change" rather than "build to last," an entire organization cannot be made agile at the same time.
Instead, organizations should leverage a bimodal delivery approach, which uses both traditional and agile modes to deliver agility wherever needed.
From an IT perspective, this means understanding which parts of the agency need agility and restructuring the IT organization to deliver that agility without any negative impact on the rest of the IT portfolio.
A digital platform can be essential in delivering this flexibility and can also serve as an accelerator for building more exploratory and nonsequential applications.
4. Govern and Manage Your IT for Digital Success
One of the most common obstacles to digital transformation is lack of IT agility. The source of the problem is an IT legacy created by decades of shifting IT strategies, changing technology trends and new compliance requirements. Duplication, redundancy and lack of standardization are all symptoms.
To pave the way for IT agility, this legacy needs to be streamlined. Agencies should look to reduce the number of different technologies in place, while at the same time promote innovative technologies.
Effective governance and management of the technology portfolio has to be in place. Schedules are also effective tools to leverage for communicating and coordinating with different stakeholders and to gain buy-in for change.
5. Prioritize Initiatives Smartly 
Digital initiatives can bubble up from various parts of the organization, be ordained top-down, or – more often than not – come simultaneously from both directions.
For this reason, it's essential to gain an understanding of the programs and projects that implement digital solutions and how these change the architecture of the organization.
This understanding will deliver the transparency needed to expose redundancy in projects as well as provide you with a tool to coordinate them. It is also the basis for making informed decisions on how to prioritize programs and identifying those that should be discontinued. Knowing the project portfolio means assessing it from different perspectives, such as business value, architectural impact and the risk involved.   
These five action points will support any type of digital transformation program an agency wants to tackle. Want to accelerate your efforts, too? Be sure to have a strong enterprise architecture and IT portfolio management solution at your disposal -- one that allows for focused management and design of an architecture framework able to capture the current state, envision the future state and determine actions needed for guiding integration and transformation efforts. A strong solution can set you on the right track and allow you to hit the ground running in the digital race.