QTS Sets Eyes on Federal Market with Carpathia Acquisition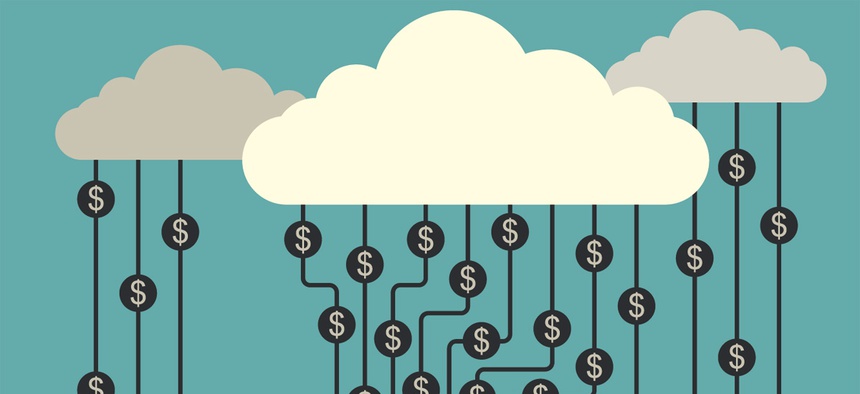 QTS, a national data center solutions company, has its eyes set on the growing federal market for cloud services.
The Kansas-based company, which already services many federal customers through 12 nationwide data centers, spent $326 million acquiring Carpathia, a well-known cloud services provider. Carpathia already has a slew of federal customers and 13 worldwide data centers of its own, including one nearby in Ashburn, Virginia, which will complement QTS' massive 1.3 million-square-foot Richmond data center.
The net result, according to Dan Bennewitz, QTS' chief operating officer, is a company better positioned to compete in the government's growing cloud services market. In early 2015, the Obama administration estimated that 8.5 percent of next year's $86 billion IT budget would be spent on provisioned services like cloud computing.
In its acquisition of Carpathia – with its many government authorities to operate and partnership with virtualization behemoth VMware – QTS is not so subtly announcing itself as a big contender for future cloud services contracts.
"When we look at Carpathia, they give us additional capabilities," Bennewitz told Nextgov. "It's important to us that we know our customers operate in changing and heterogeneous environments. And we can offer customers portfolios that can change over time."
The company's focus is on hybrid IT, and it's not surprising. While most agencies have embraced cloud computing to some degree, many believe a sort of hybrid cloud offering is the best mix of security and cost savings when compared to strictly public or private cloud offerings.
John Lind, vice president of federal markets for QTS, said the companies will soon have an integrated product roadmap completed, where customers "can leverage common building blocks to be able to offer different hybrid environments" to meet their missions.
An integrated offering will leverage common infrastructure where applicable. While Carpathia has been more active in the federal cloud market, QTS has not been a slouch, having received Federal Risk and Authorization Management Program accreditation last year for its infrastructure-as-a-service offering. QTS also brings contract vehicles to the table, including an agreement to resell its IaaS offering through the General Services Administration's Schedule 70.
While both companies contain current intelligence community customers, expect the acquisition to make more inroads in the civilian and defense cloud markets. While mostly untapped, the Defense Department is moving slowly toward more openness to cloud computing, while cloud use in civilian government is growing annually.
Importantly, the acquisition was not one of necessity, but one of opportunity, Bennewitz said. That means no staff cuts and a future pointing to growth.
"This is not an acquisition where the financials work out that we have to cut people," Bennewitz said. "This is looking forward together to accelerate growth. We're answering RFPs now, working with customers side by side with Carpathia and QTS experts on how to combine the portfolio and that's already happening today."
(Image via Hermin/ Shutterstock.com)