China-owned autonomous vehicle firms are collecting data during US tests — and lawmakers are concerned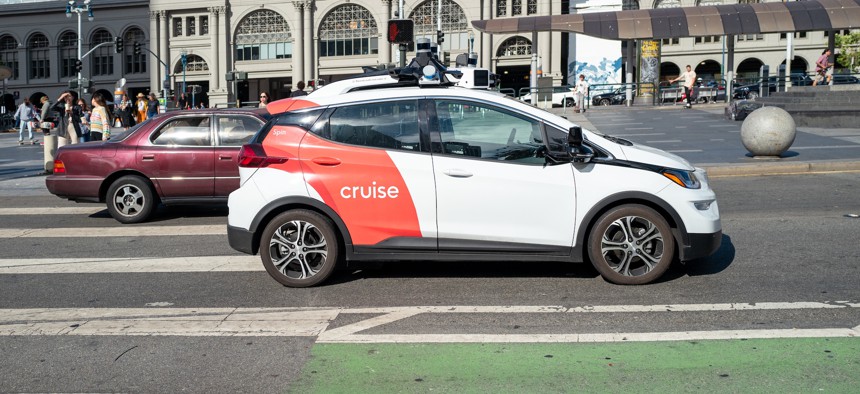 Members of two House panels raised concerns about Chinese firms testing self-driving cars in the U.S., citing the nation's lack of a federal data privacy law and the companies' ties with Beijing.
A bipartisan group of House lawmakers sent letters to 10 Chinese companies conducting autonomous vehicle testing in the U.S., expressing concerns about data collection, management and use.
The Nov. 15 letters were signed by 14 House members, including the top lawmakers on the House Energy and Commerce Committee — Chairwoman Cathy McMorris Rodgers, R-Wash., and Ranking Member Frank Pallone, D-N.J. — and on the House Select Committee on the Chinese Communist Party — Chairman Mike Gallagher, R-Wisc., and Ranking Member Raja Krishnamoorthi, D-Ill.
The lawmakers warned the companies that "there needs to be greater transparency around what information you collect while testing on American roads, and whether you are financially tied to the Chinese Communist Party."
Separate letters were sent to tech and car companies Baidu, AutoX, Deeproute.ai, Didi Chuxing, Inceptio, Nio, Pony.ai, Qcraft, WeRide and XPeng.
The letters echo a similar bipartisan effort over the summer by House lawmakers to alert Transportation Secretary Pete Buttigieg and Commerce Secretary Gina Raimondo to the "competitive and national security implications" of China-owned companies testing autonomous vehicle technologies in the U.S. 
"The People's Republic of China also has strong restrictions on United States autonomous vehicle companies operating or testing in China," lawmakers including Reps. Tim Walberg, R-Mich., and Debbie Dingell, D-Mich., wrote to the agency heads. "We are concerned that we are ceding a serious strategic advantage by not barring Chinese companies from operating in the United States in return."
The letters sent this week to the Chinese company heads expresses concern about "China's ability to exploit America's lack of a comprehensive data privacy and security law to obtain sensitive information collected while deploying and testing your vehicles in the U.S."
Congress has tried and failed to pass a federal data privacy framework the past several years. Data privacy is currently governed by a patchwork of state and territorial laws with widely varying degrees of consumer protections.
The Energy and Commerce Committee has also attempted to pass regulations around the development of self-driving vehicles in recent years, although those efforts have similarly failed to become law. In citing the need to pass a national framework, lawmakers on the panel this summer cited U.S. competition with China in the autonomous vehicle sector as a key indicator of the need for federal legislation. 
The letters asked the companies to provide responses to the lawmakers by Nov. 29 detailing their data collection practices and relationship with the Chinese government.