Microsoft looks to speed up materials science research with quantum-compatible system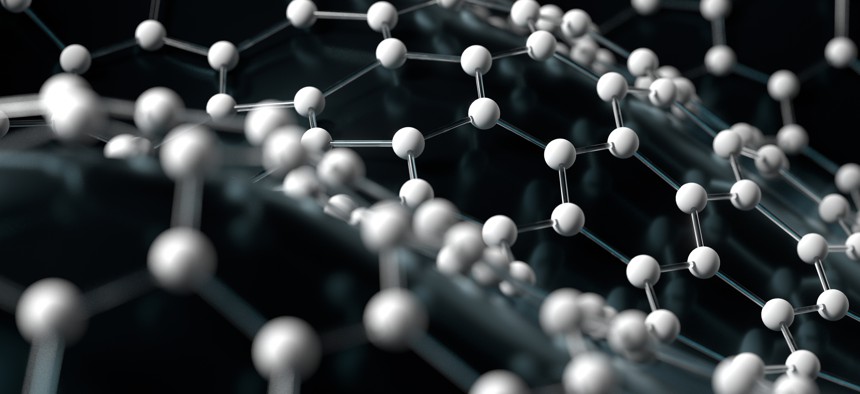 As advances in quantum computing stand to impact a slew of technical industries, a new system unveiled by Microsoft aims to simplify researchers' inquiries into materials science and the discovery of new molecules.
Announced on Wednesday, the new Microsoft Azure Quantum Elements system is designed to support and mimic aspects of future quantum computing technologies, helping scientists comb through configurations of atoms that can form and build molecules that could become new materials or substances useful to society.
This application for materials science research comes from a quantum computing system's ability to rapidly process a high volume of data and perform complex calculations. 
Microsoft's new system aims to harness this ability and simplify the painstaking task of testing atom combinations that contribute to a useful molecule, a notoriously daunting task classical computing cannot handle.
Predictions on when a viable quantum computer will be ready range anywhere from seven to 10 years, but the Microsoft product wants to prepare researchers for that future.
"Our goal is to compress the next 250 years of chemistry and materials science progress into the next 25," said Microsoft CEO Satya Nadella said in a prepared statement.
The new system's quantum mechanics component builds upon the previously released Azure High Performance Computing system. The Azure Quantum Elements platform is intended to be compatible with a future scaled quantum computer, and is already equipped with tools that could harmonize with a quantum computing system to run accurate simulations that, in this case, test atom combinations.
While quantum information sciences and tech systems have most often been applied to fields like telecommunications and cybersecurity, Microsoft's focus on chemistry applications could lead to breakthroughs in diverse fields like medicine and agriculture.
Leading chemical company BASF is one of the industry partners that have begun making use of Microsoft's new system.
"Chemistry is in everything," said BASF Vice President Ansgar Schaefer. "To be able to improve products and processes, it's really about understanding the chemistry behind them on a microscopic level. And the more complex the challenge, the more computing power is required."
Notably, AI and machine learning software will also be a part of the Azure Quantum Elements system. Microsoft said that these models, trained on large datasets, will help scientists further distill which atom pairings amount to a molecule with a real-world application.
"Scientists can feed the trained model the types and locations of atoms in a molecule, and the AI will predict their energy and forces — the key ingredients for most molecular simulations," the release reads. "AI can find those ingredients in a fraction of the time compared with traditional methods."
However, Microsoft stated that the AI algorithms will only learn how to precisely read these data when applied to a quantum computer.
Microsoft has been one of the major tech players working to anticipate the creation of a viable quantum computer, with the government naming the company as a quantum cryptography development partner in 2022.
At the congressional level, lawmakers previously highlighted QIST's impact on materials science in a March bill looking to apply quantum computing to agricultural research. 
The White House has also long been aware of QIST's potential to expedite and help materials science research and discovery efforts. Following a 2018 White House plan to advance U.S. quantum leadership, the Department of Energy has been driving efforts to study the integration of QIST in materials science.