Energy Allocates Over $2 Million Following Nuclear Fusion Breakthrough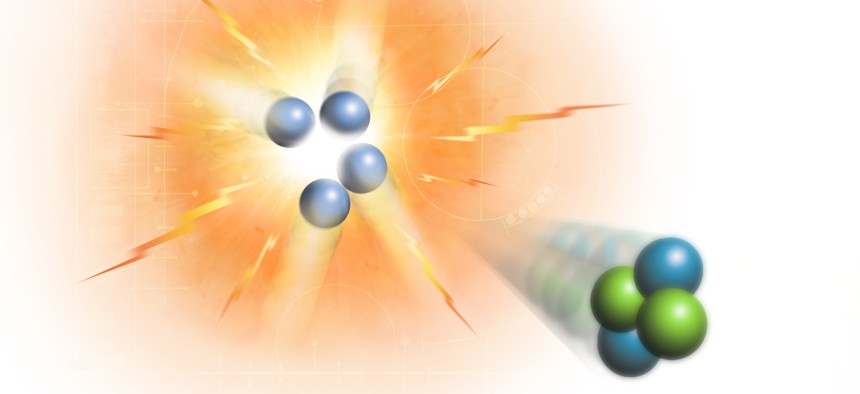 The U.S. government continues to invest in fusion power as the Department of Energy announced new funding for public-private partnerships.
A new series of federal funding will be poured into the development of new fusion technologies across the Department of Energy's national laboratories following a recent breakthrough in fusion energy generation in late 2022. 
Officials announced an investment of $2.3 million for 10 projects that will help further the field of fusion energy ignition research. 
Fusion power, which relies on creating the same nuclear fusion reactions that power the Sun and other stars, has the potential to be a source of clean energy that doesn't directly produce carbon emissions.
In December 2022, the Lawrence Livermore National Laboratory peaked global interest in the generation of fusion energy after it successfully achieved fusion ignition––that is, producing more energy from the combining of two atomic nuclei than the amount of energy that went into the experiment. 
"We were elated when the team at Livermore delivered the news that they had achieved fusion ignition, and we knew that was just the beginning," said U.S. Secretary of Energy Jennifer M. Granholm. "The companies and DOE scientists will build on advances from the National Labs with the entrepreneurial spirit of the private sector to advance our understanding of fusion."
The funding infusion announced on Tuesday will be distributed through Energy's Innovation Network for Fusion Energy program, which focuses on supporting public and private sector partnerships related to fusion energy development. 
The seven companies set to receive parts of the funding include Commonwealth Fusion Systems; Energy Driven Technologies LLC; Focused Energy; General Atomics; Princeton Stellarators Inc.; Tokamak Energy Inc.; and Type One Energy Group. 
Each of these companies will be granted access and partnerships with some of Energy's national laboratories. Awards range from $50,000 and $500,000, with award funding to last between one to two years. 
Industry partners will be sharing about 20% of the cost with Energy. 
Despite fusion energy's latest headlines, experts caution that wide scale adoption is still a far-off dream that will require more innovation and consistent funding. 
"There is a pathway to a target that produces enough yield, but we're very distant from that right now," Kim Goodell, the director of the Lawrence Livermore National Laboratory, said earlier in a December press conference.