Survey: 1 in 3 Americans Considering Swapping Gas Vehicle for Electric Model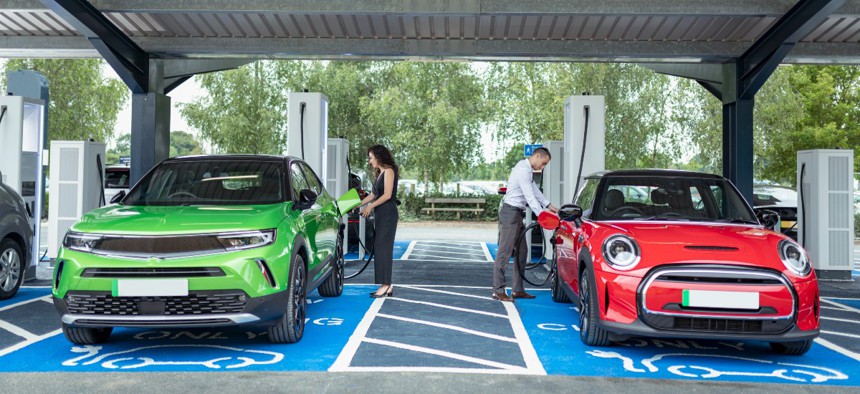 Sustained inflation and increased energy costs have more than one in three Americans contemplating trading their gas-powered vehicle in for an electric vehicle, according to a survey released this week by Denmark-based Saxo Bank Group.
The survey, which polled 2,000 adult Americans, found 36% are considering trading their gas vehicles in for electric models, with men (43%) more likely to consider an electric vehicle than women (31%). Respondents aged 35 to 44 (47%) and 25 to 34 (42%) were most likely to consider a change from gas-fueled cars to EVs, and Americans aged 65 or older (19%) were the least likely to consider a change.
Regionally, respondents in the West (46%) and Midwest (43%) were more likely to move to EVs compared to respondents in the Northeast (32%) and South (28%).
Notably, among respondents who currently own an electric vehicle, only half said it saved them much money. Currently, only about 1% of vehicles on the road in America are electric, though the Biden administration has targeted that 50% of all vehicles sold in the U.S. by 2030 will be electric. The Biden administration, through the Energy Department, has been investing significantly in technologies that would bolster electric vehicle manufacturing and production. Most recently, Energy announced $74 million in several projects aimed at improving the reuse and recycling of electric vehicle batteries.