More Protest Troubles Loom Over CIO-SP4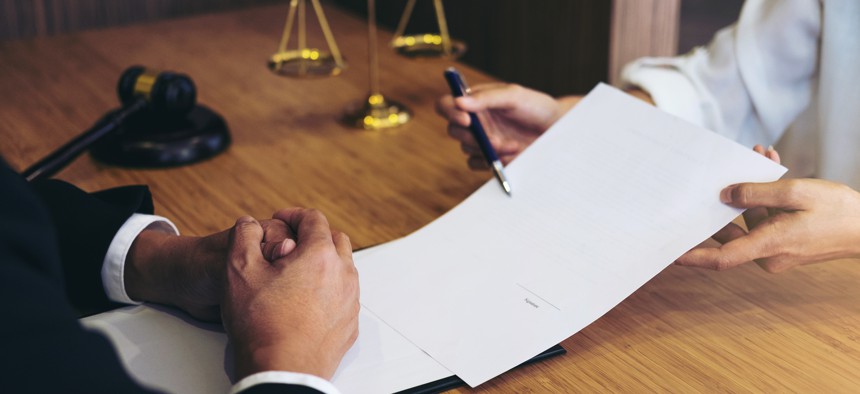 Debriefings are underway with companies who did not get through phase one of the competition for the $50 billion IT vehicle.
More trouble could be on the way for the $50 billion CIO-SP4 IT services and solutions contract in the form of another round of protests.
The National Institutes of Health's IT acquisition organization, also known as NITAAC, is taking a corrective action on 10 protests that were filed after an initial downselect process.
That group of companies objected to being eliminated because their self-scoring numbers didn't meet a certain threshold.
NITAAC agreed to take another look at the threshold, rendering the protests moot. GAO is expected to dismiss them shortly.
One set of challenges appears to be out of the way for NITAAC, but now I am being told of more issues brewing. NITAAC has started its debriefings with companies that did not advance from phase one of the evaluation process to the next.
Companies getting the debriefings are apparently very unhappy with what they are learning from NITAAC, I'm told. It is likely that a significant number of companies will file protests challenging NITAAC's decision and particularly the threshold for the self-scoring.
Here is where it gets somewhat tricky. NITAAC has already issued a corrective action to look at the same issue.
But the corrective action apparently only applied to the protesters. In essence, NITAAC has a ready-made solution by just applying the same corrective action to the new protests.
One source expects that to happen and is unsure of why NITAAC did not simply make the corrective action for all companies that submitted a proposal, regardless of whether they protested or not.
But given the potential volume, that may not be practical.