State Department Permitting Communications Technology Into Iran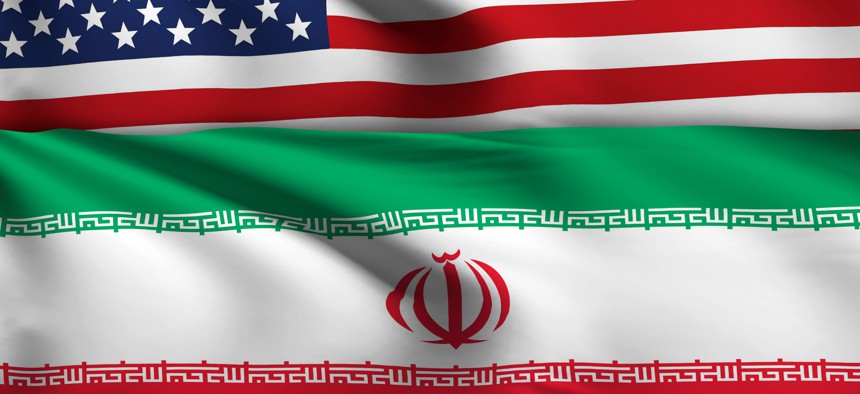 The U.S. State Department expanded exports to grant Iranian citizens better access to secure communications.
The U.S. State Department issued a general license to support improved digital communications access to the Iranian people on Friday, expanding an earlier license from the Treasury Department to expand online information accessibility and other digital services for Iranian citizens.
"These steps will help counter the Iranian government's efforts to surveil and censor its citizens," the announcement reads. "As a result of this expanded General License, technology firms will be able to provide more digital services to people in Iran, from access to cloud computing services to better tools to enhance their online security and privacy."
Officials took this step following the protests in Iran after the death of Mahsa Amini, a young woman who died in police custody for allegedly violating the country's morality laws and dress code.
State Department officials said that this updated license is in response to the Iranian government working to censor and surveil digital protests.  
Provisions included in the general license are the exportation of U.S. digital communications services, such as virtual messaging, e-mailing, photo sharing, video conferencing, and social media platforms, associated software and hardware. Cloud-based services and translation applications are among the software permitted to enter Iran under the general license. 
Privacy-enhancing technologies, such as virtual privacy network, anti-malware software, and anti-censorship tools are also listed as permitted pursuant to the new license. 
The license also stipulates that it does not authorize technological exports to sanctioned Iranian entities, both public and private, as well as limitations regarding fund transfers.
"We are taking this step against a stark backdrop," the announcement reads. "The Iranian government has cut off access to the Internet for most of its 80 million citizens to prevent them—and the world—from watching its violent crackdown on peaceful protestors."