FAA Greenlights Drone Company to Deliver Food in One Virginia Town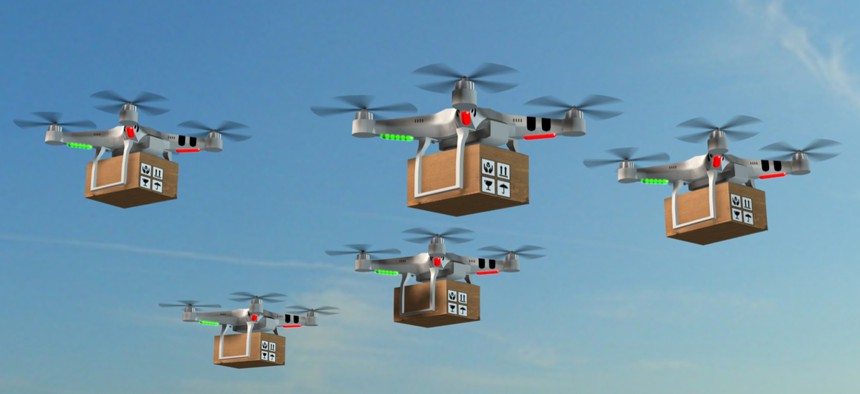 The Federal Aviation Administration gave its first OK to drone company to deliver commercial goods.
The Federal Aviation Administration granted Wing Aviation the first certification for commercial package delivery by drone.
Wing, an offshoot of Google's Alphabet, plans to start delivering food in Blacksburg, Virginia, after it does some public outreach, according to an FAA statement released Tuesday.  
The company participated in the Virginia Tech Mid-Atlantic Aviation Partnership, one of 10 public-private partnerships selected for the Transportation Department's Unmanned Aircraft Systems Integration Pilot Program launched last year. The program exempted test sites from the normal rules of drone operations that ban flying over people and crowds, going beyond pilots' line of sight or night flights.
The ongoing partnerships—made of local governments, industry and academia—collect data and community feedback on their operations to help shape future FAA rules. And they aren't all food delivery drones: other projects are testing border security, agricultural and medical applications.
"Instead of a dictate from Washington, this program takes another approach. It allows interested communities to test drones in ways that they're comfortable with," Transportation Secretary Elaine Chao said when the program was announced.