Who Are NASA's Newest Astronauts?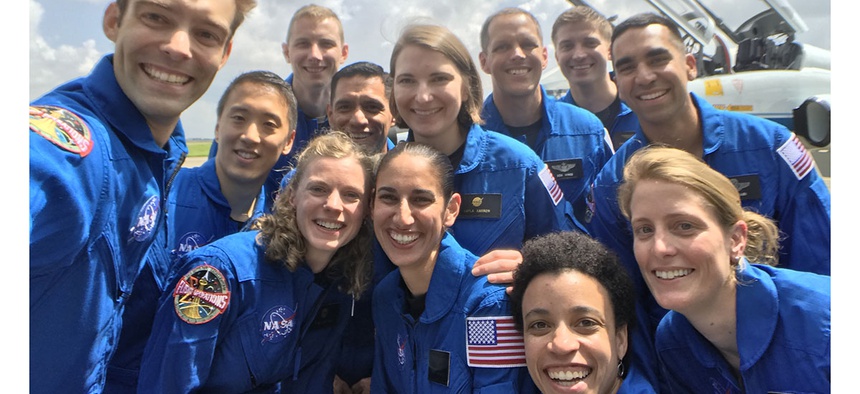 Out of more than 18,300 applicants, NASA chose just 12 women and men for its 2017 astronaut class, the largest class since 2000.
The new team will head to Johnson Space Center in August to begin training for the next two years for missions ranging from research on the International Space Station to deep-space missions on NASA's Orion spacecraft and Space Launch System rocket.
But who are they, really? NASA sat the astronauts down to discuss various topics, including their favorite space foods, what personal items they want to bring on long missions and how they felt about going farther than any human has before.
"I mean, isn't that why we signed up? I'm stoked about it," Jasmin Moghbeli responded.
See more of the astronauts in the video below from NASA: