Government Needs Strategic Vision for Emerging Tech, Advisory Group Says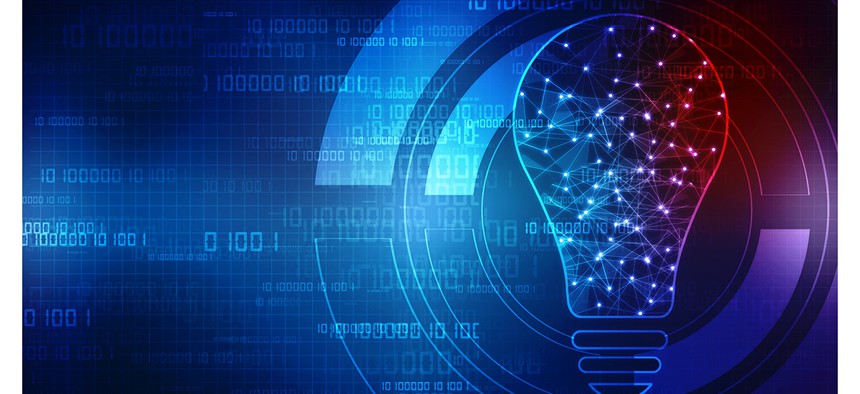 The Trump administration should tackle networking speed advances like the Obama administration did cloud, NSTAC draft report says.
The Trump administration should develop a strategic plan to optimize how the federal government will take advantage of advances in networking speed and efficiency similar to the way the Obama administration planned for the transition to cloud computing, an advisory group said Thursday.
That plan should include specific recommendations to ensure government information and supply chains remain secure from hackers as they make use of advances such as virtual networks, 5G and the transition to Internet Protocol Version 6, according to a draft report on emerging technology from the National Security Telecommunications Advisory Council.
A final draft of the report and recommendations should be delivered to the White House in early July, NSTAC Vice Chair Scott Charney, who is vice president for Microsoft's Trustworthy Computing Group, said during a Thursday meeting.
» Get the best federal technology news and ideas delivered right to your inbox. Sign up here.
The draft report includes several recommendations that jibe with Trump administration priorities outlined in executive orders and public statements, including shifting more government technology to shared services and modernizing outdated government computer systems.
The government should also consider creating a special fund that agencies can dip into to rapidly replace aging IT systems, the report states. A similar fund is included in the Modernizing Government Technology Act, which recently passed the House and is awaiting action in the Senate.
The report also recommends training teams of dedicated IT procurement professionals, which was a main priority of the 2014 Federal Information Technology Acquisition Reform Act.
Government agencies should also ramp up their participation in global technology standards organizations, especially those focused on developing standards for emerging technologies such as the internet of things and artificial intelligence, the report urges.