Even Space Stations Need to Replace Batteries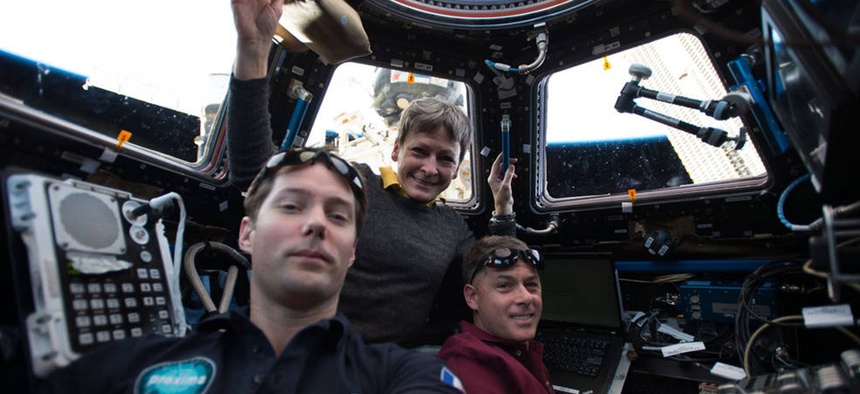 NASA is getting ready for a pair of spacewalks to upgrade the batteries on the International Space Station, the agency announced.
Expedition 50 astronauts—with help of a robotic arm—will install six new lithium-ion batteries and adapters on the station's power supply, replacing 12 older nickel-hydrogen batteries. Three of the old batteries will stay on the station's truss—but disconnected—while the other nine will be stowed in a cargo resupply craft.
» Get the best federal technology news and ideas delivered right to your inbox. Sign up here.
The lithium-ion batteries should operate for at least 10 years, with 18 additional replacements slated for delivery in 2018, 2019 and 2020, according to a Spaceflight Now report.
Expedition 50 Commander Shane Kimbrough and Flight Engineer Peggy Whitson are scheduled to perform the first part of the upgrade 7 a.m. EST, Jan. 6. Whitson will make her seventh spacewalk, tying NASA's Suni Williams' of most spacewalks by a woman. The work will continue Jan. 13 with Kimbrough and European Space Agency Flight Engineer Thomas Pesquet, who will be making his spacewalk debut.
NASA will air both spacewalks on NASA Television and its website. Coverage will begin 5:30 a.m.