Video: Obama on Fixing Government With Technology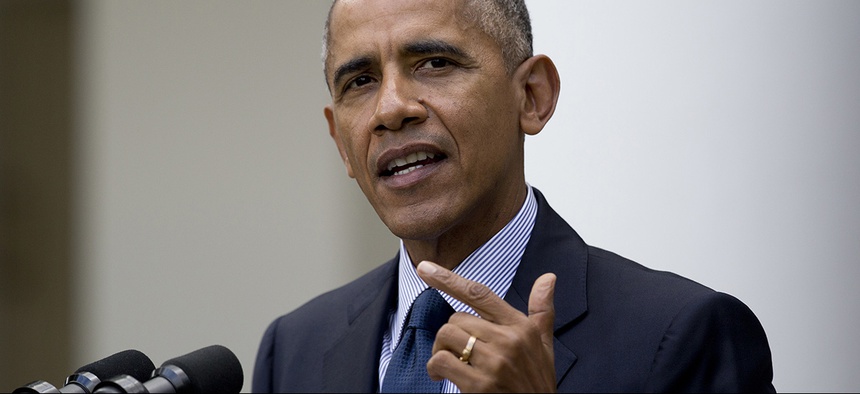 The president wants citizens to be able to file taxes as easily as they can order pizzas online.
President Barack Obama, who has always been a tech-savvy politician, is taking on the role of Wired guest editor for the month. He recently sat down to discuss his view of the relationship between technology and government.
Obama drew a distinction between the government adapting technology to do a better job and the government regulating and funding emerging technology. While the president had praise for talent in the public sector, he expressed a wish to make government systems more efficient.
"So there's a whole bunch of work we have to do around getting government to be more customer friendly and to make it at least as easy as ordering a pizza or an airline ticket for you to be able to file your taxes, for example," Obama said.
As far as emerging technology goes, the president would like to see a deployment of analytical tools and computing to produce clean-energy solutions and a significant increase in funding for the space program.
To learn more, watch the video below from Wired: