Video: America's First Offshore Windfarm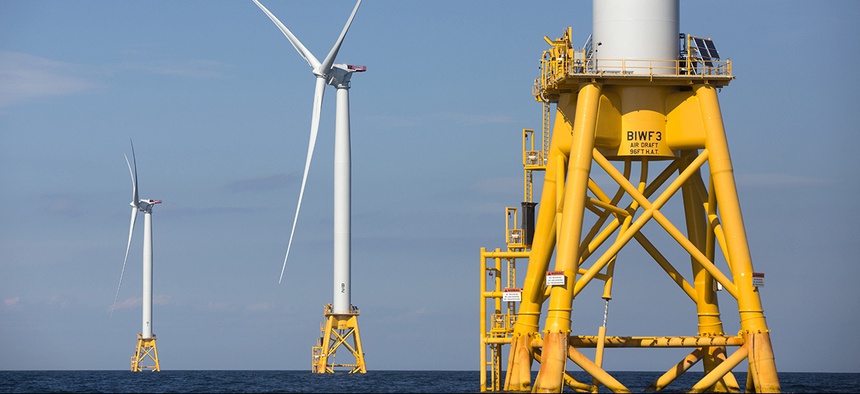 The Energy Department recently finished construction of the Block Island wind farm, located off the coast of Rhode Island. The farm features five turbines, which together will produce 30 megawatts of energy—the equivalent to powering 17,000 New England homes.
Energy expects the wind farm will go online by the end of the year, kicking off the agency's National Offshore Wind Strategy, which it's conducting in partnership with the Interior Department. The strategy's goal is to create 86 gigawatts of offshore wind energy by 2050, so expect to see more wind turbines off coastlines in the future.
To see the wind farm in action, check out the video below from the Energy Department: