Video: Bill Nye Explains How Not to Get Lost in Space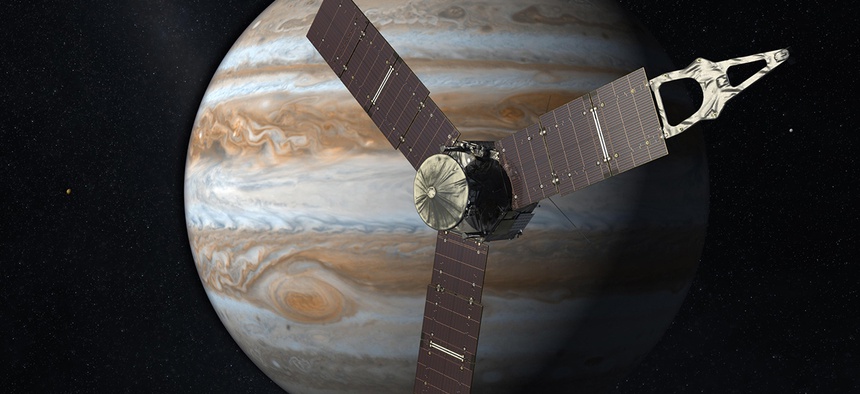 The countdown continues to the moment on July 4 when NASA's Juno spacecraft will reach its destination orbiting Jupiter. But since its August 2011 launch from Earth, how has Juno navigated the 1.7 billion mile journey?
Unfortunately, Google Maps doesn't work in space. Instead, cameras onboard the spacecraft look for a pattern of stars in deep space that matches the one it's been programmed into by NASA navigators. Once it spots the pattern, the rocket motors steer the craft onward in the right direction.
There's still a lot of risk, however. Even a slight disturbance could send Juno off by hundreds of thousands of miles.
To learn more, watch Bill Nye the Science Guy explain everything in the video below from NASA: