FirstNet CEO: '$7 Billion Doesn't Go As Far As It Used To'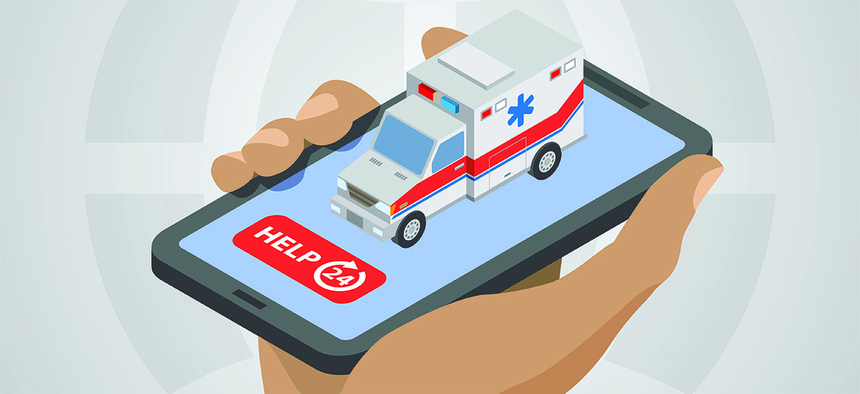 Lawmakers are concerned that federal plans for nationwide public safety broadband won't progress on schedule.
Weeks after FirstNet -- a group within the National Telecommunications and Information Administration -- collected proposals from the businesses hoping to provide the network's backbone, lawmakers probed officials on its deployment.
During a Senate commerce hearing Tuesday, Sen. Brian Schatz, D-Hawaii, asked experts whether state representatives were involved in the planning process. 
While FirstNet has "stepped up" efforts to collaborate with states on deployment, "at the end of the day, states don't necessarily feel they are viewed as full partners," Jeffrey McLeod, director of the Homeland Security and Public Safety Division at the National Governors Association, said during the hearing.
States will see draft plans for the adoption of the broadband network, intended to guarantee public safety officers wireless connectivity, but they will not have much time to suggest revisions, he said. FirstNet plans to begin deploying the network in the fall of 2017.
Balancing a commitment to the new commercial partner -- which could be selected as soon as November -- and to the states could put FirstNet in a tough spot, FirstNet chief executive Mike Poth explained at the hearing.
Though FirstNet plans to let states examine the draft plans so they have time to understand coverage and costs, "we are going to have some limitations" on a state's ability to repeatedly adjust the plan, "since it will already be under a contract term" with an outside group, he said.
Despite the fact that "$7 billion doesn't go as far as it used to," Poth explained FirstNet is "very focused on the rural coverage."
And working within federal guidelines is often "clunky," Poth said. FirstNet is an independent group within NTIA, but its annual reports to Congress need to be approved by at least 10 agencies before they can be submitted, he said.
Once the FirstNet makes an award to a commercial business, "that clunkiness may result in some certain delays where decisions need to be made in a more real-time fashion," Poth said. 
Asked if he thought the plan would progress online, Andrew Katsaros, an assistant inspector general within the Commerce Department, said there was "a lot unknown."
"In a lot of ways, FirstNet is still a startup organization," he said, noting his team has deemed the November deployment deadline "aggressive."
"There are a lot of variables that need to fall in place for this to be successful," Katsaros added.