Video: Bringing Together Next-Gen Weather Forecasters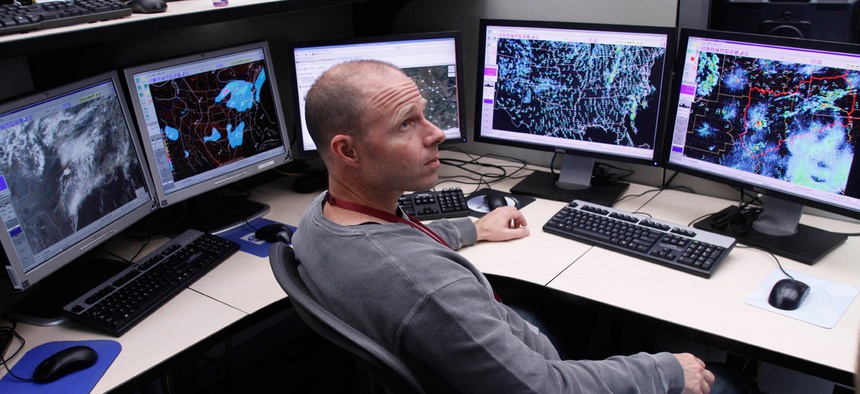 Tornados, hurricanes and blizzards, oh my!
Throughout the year, researchers, practitioners and computer modelers gather from all over at the National Weather Service's Storm Prediction Center in Norman, Oklahoma, to work on and learn about the next generation of extreme weather prediction. 
The workday in the Hazardous Weather Testbed typically begins after noon, as it takes all morning for the sun to heat up the atmosphere to create conditions for the severe weather the researchers work with. 
But above all, the researchers are excited and preparing for one thing: The GOES-R. Once launched, the new National Oceanic and Atmospheric Administration satellite will offer a range of new capabilities to help researchers predict deadly weather events.
"GOES-R is going to be unbelievably helpful," said Adam Del Rosso, a broadcast meteorologist for WAND in Central Illinois. "Whether it be lightning data or clouds, we're going to have so many more different channels in terms of visible or infrared that will help us in terms of forecasting."
As effective as the work at the Hazardous Testbed is, the satellite's affect on it will be drastic.
"It's going to be like putting on glasses compared to what we have today," said John Mecikalski, an atmospheric scientist at the University of Alabama.
To learn more about the Hazardous Weather Testbed, check out the video below from NASA: