How Agencies Use Data To Understand How Humans Interact With the Environment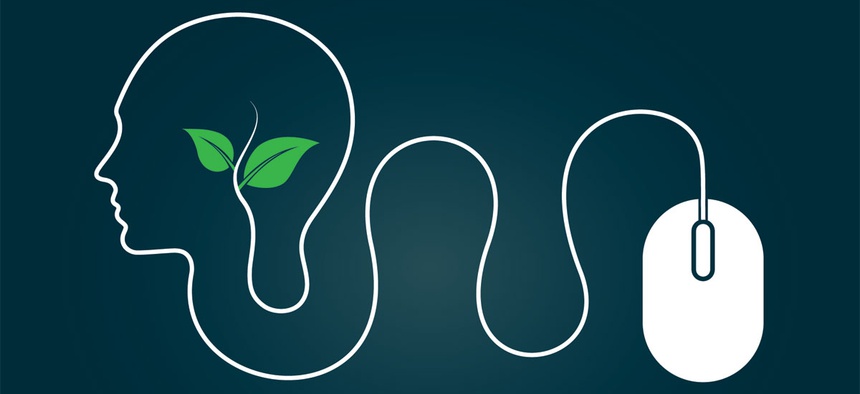 Officials in some agencies are thinking about harvesting data from the Internet of Things to help citizens.
Officials in some federal agencies are looking to the Internet of Things -- a term for a connected network of devices and sensors -- for new ways to analyze the relationship between humans and their environments. 
During a recent panel in Washington, Suzana Petanceska, a health scientist administrator at the National Institutes of Health's health National Institute on Aging, said "there's an increasing number of things we can measure" to determine how the environment interacts with a patient's genetic disposition to result in an increased or decreased risk for disease.  
In the near future, she predicted, sensors and wearable devices will "change how we do research." It's already done in instances like Apple's ResearchKit, which can take data -- such as weight or blood pressure -- from a user's Health app with the users' permission and analyze them in relation to certain health conditions such as heart disease. 
Wearable devices will also transform the process of obtaining consent, she added. 
During the same panel, NASA's advanced technology lead for the NASA Center for Climate Simulations, Hoot Thompson, said his team had analyzed social media posts and their relation to climate models. For instance, they searched for tweets mentioning the word "tornado," and overlaid them on a Google-generated map. Unsurprisingly, he said, the map showed tornadoes in the tornado-prone regions of Oklahoma and Texas.  
"We're looking for Twitter data, we're looking for Facebook data -- anything that social media, people on the ground who are witnessing climatic events, [and] we lay that on top of our models," he said. 
(Image via Hiranyaa/ Shutterstock.com)