Senators: We Need a National Strategy for the Internet of Things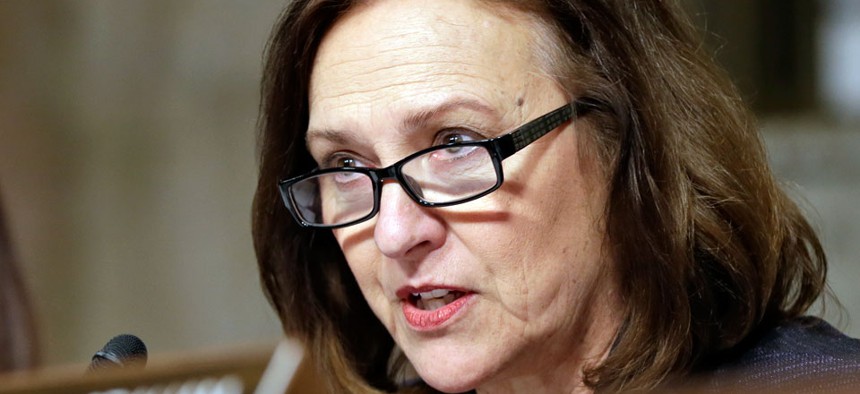 The bipartisan group urged the United States to articulate a national strategy for developing and deploying the Internet of Things.
The "Internet of Things" is more than just iPhone-controlled thermostats and washing machines capable of texting -- it could also drive significant economic growth in the United States, a group of senators argues.
Weeks after the Senate Commerce, Science and Transportation Committee held the first-ever hearing on the topic, Sen. Deb Fischer, R-Neb., introduced a resolution pushing for a national strategy on the Internet of Things -- a term for a network of connected devices, sensors and objects.
Fischer issued the resolution on behalf of herself and Sens. Cory Booker, D-N.J.; Kelly Ayotte, R-N.H.; and Brian Schatz, D-Hawaii, who also all requested the initial hearing. 
The resolution proposed the United States devise a national strategy incentivizing the development of the Internet of Things in both public and private entities. 
As a key part of that strategy, the group proposed the government "commit itself to using the Internet of Things to improve its efficiency and effectiveness and cut waste, fraud and abuse whenever possible," according to the resolution.
The burgeoning IoT network could "empower consumers, foster future economic growth and improve our collective social well-being" in spheres such as agriculture, education, energy, health care, public safety, security and transportation, the resolution said. 
The strategy should also responsibly protect against misuse of the Internet of Things, the resolution noted. 
In January, the Federal Trade Commission issued a report recommending Congress legislation that could "strengthen its existing data security enforcement tools and to provide notification to consumers when there is a security breach."