Live-tweeting Curiosity's landing from Earth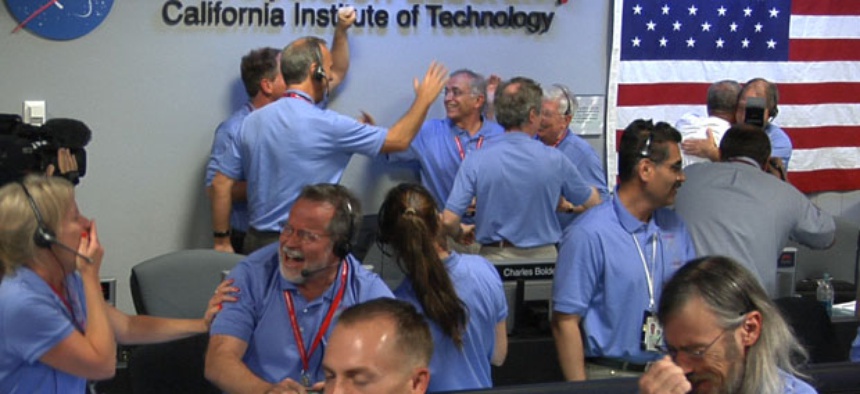 After a nearly 9 month journey, the Curiosity rover successfully landed on Mars at 1:32 a.m. EST Monday. NASA broadcast the event live from the control room at the Jet Propulsion Laboratory in Pasadena, Calif.

This is the largest rover the agency has ever placed on Mars. Due to its size, NASA had to develop a new landing method, known as the sky crane maneuver, in which a hovering rocket state gently placed Curiosity on the planet's surface. The 352 million mile distance between Earth and Mars provided another challenge, with signals from Curiosity taking a full 14 minutes to reach back to NASA.

Curiosity will now begin exploring the planet, looking for evidence that water once flowed and microbial life once existed on Mars.