White House spectrum strategy leans into sharing, tech standards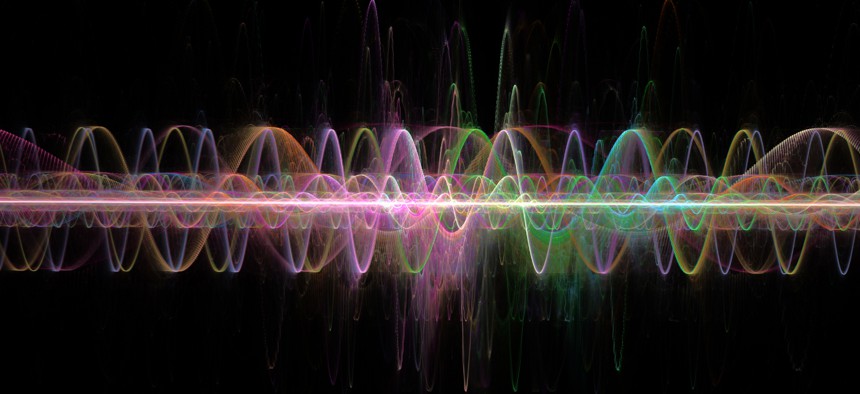 The Biden administration is targeting 2,786 MHz of spectrum to study for possible sharing or reallocation to commercial users.
The first U.S. spectrum strategy in six years doesn't immediately free up airwaves occupied by government users for auction to the private sector, but it does establish some ground rules for studying large swathes of federally held spectrum for use in emerging technologies and services.
The Biden administration proposes to study current use of 2,786 megahertz of spectrum across five bands to support wireless broadband, satellite and drone operation, among others. 
"Spectrum is a vital national resource that plays a central, if unseen, role in American life," Alan Davidson, National Telecommunications and Information Agency administrator said in a statement. "Demand for this scarce resource, especially the midband airwaves critical for next-generation wireless services, continues to grow. The National Spectrum Strategy will foster innovation in the public and private sectors, and ensure America remains the world leader in wireless technologies."
This includes a 350 MHz swath of spectrum in the lower 3 gigahertz band held by the Department of Defense that is currently used for radar operations; a 61 MHz allocation that could potentially support commercial drone operations; and a 1,275 MHz swath in the 7125-8400 MHz band that is home to some key space and weather satellite operations.
Commercial users are especially hungry for coveted mid-band spectrum that is currently occupied by the Department of Defense in aviation and space-based operations that can be difficult and costly to relocate but could potentially be opened up via advances in dynamic spectrum sharing technologies. 
"We hope this reallocation will help correct the mid-band spectrum imbalance that currently prioritizes unlicensed and federal uses — a disparity that fails to meet Americans' ever-accelerating demand for mobile connectivity and neglects licensed spectrum's place as the foundation of our wireless ecosystem," Rhonda Johnson, executive vice president of federal regulatory relations at AT&T, said in a statement. "In that regard, we are encouraged by the administration's interest in exploring new sharing technologies, and its recognition that any adoption of dynamic spectrum sharing be designed to incentivize commercial investment and innovation."
Perhaps more important than the study plans is the strategy's push to "formalize best practices" for analyzing spectrum use and spectrum needs in the interest of transparency and relying on scientific and engineering expertise.
The strategy also sets forth a structure for spectrum managers at the National Telecommunications and Information Agency — which oversees federal spectrum holdings — and the Federal Communications Commission — which licenses spectrum for commercial use — to collaborate more effectively and agree on data standards. Additionally, federal users will be subject to requirements processes to justify new and future spectrum use cases.
"The big thing is the new processes for resolving interagency complaints," Harold Feld, senior vice president of advocacy group Public Knowledge, said on social media. "This has been a root cause of nearly all the issues in spectrum policy over the last 5 or so years."
Next steps for the strategy include a push by NTIA to coordinate with FCC and other agencies on an implementation plan that includes outlining deliverables for the strategic objectives.