NARA has a plan to tackle its backlog, and its inspector general has thoughts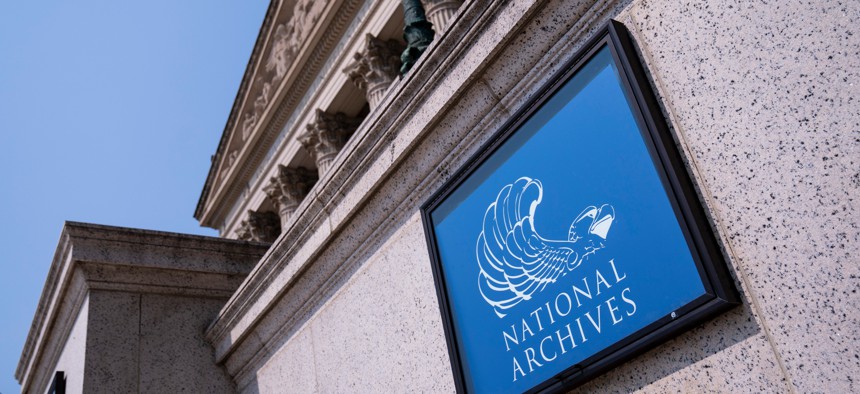 The National Archives and Records Administration has a plan to clear its remaining paper backlog of records requests from veterans and their families by early December this year, but the agency's watchdog still says that it can do more to make the process of getting military service records faster and easier. 
One idea: not making veterans apply to get their military service records at all, instead offering digital copies via a self-service online portal.
For now, the agency is still grappling with massive backlogs of records requests that piled up during the pandemic for the National Personnel Records Center in St. Louis, Missouri. As the agency's in-person work was limited, so was the ability of staff to retrieve records, most of which are only available as hard copies.
The backlog's effects go beyond inconvenience – military service records are required to apply for certain benefits like disability compensation and pensions for veterans.
At its peak, the agency's backlog was over 604,000 requests in March 2022, although that number was now down to 404,000, as of Feb. 13. 
That's according to a recently released plan, dated Feb. 24, 2023, to tackle the backlog. Congress requested it in the fiscal 2023 National Defense Authorization Act, which also included $60 million in funding to address the accumulation of requests.
NPRC officials said that the backlog of separation documents, which make up around 60% of requests and are often needed for benefits, is gone. 
The agency is now focusing on the remaining backlog of more complicated requests, which officials said they aim to clear by Dec. 2. As of April 3, there were 361,425 of those requests, according to the new inspector general's report.
Digitization and tech feature heavily in NARA's long-term vision for preventing future request backlogs from happening, but its watchdog wants it to go further.
The NPRC has already upgraded its online portal so that people can submit requests online and enabled the delivery of records electronically where possible. 
One of seven recommendations in the new inspector general report, though, is for the agency to assess the feasibility of an automated system where veterans could access records themselves online without submitting a request in the first place. 
The report said that this could make the process faster for veterans and reduce the workload for NPRC "as more records get scanned, processed, and loaded into a self-service system." 
The watchdog also recommended that the agency require the digital delivery of records wherever possible and improve the online request process by ensuring that all needed information is required from requesters in their first try so that the agency doesn't have to come back for more info later.
"More work needs to be done to ensure America's estimated 18.5 million living veterans are being serviced timely," the report said, which was requested by lawmakers in 2021. NPRC didn't include any comments in the report, which also called for a plan and timeline for the backlog's elimination.
As to what is on NARA's agenda, its already released plan also includes modernizing its case management reporting system with the $9.1 million it received from the Technology Modernization Fund in May 2022. The NPRC has also been working with the Veterans Administration on digitizing records and making tech changes like enabling remote work. 
"Prior to the pandemic, NPRC staff did not have the capability to service requests remotely and telework was not available to most NPRC staff," the NARA plan said. "The investments made in remote work have substantially improved NARA's mission resilience."