Lawmakers have questions about online passport renewal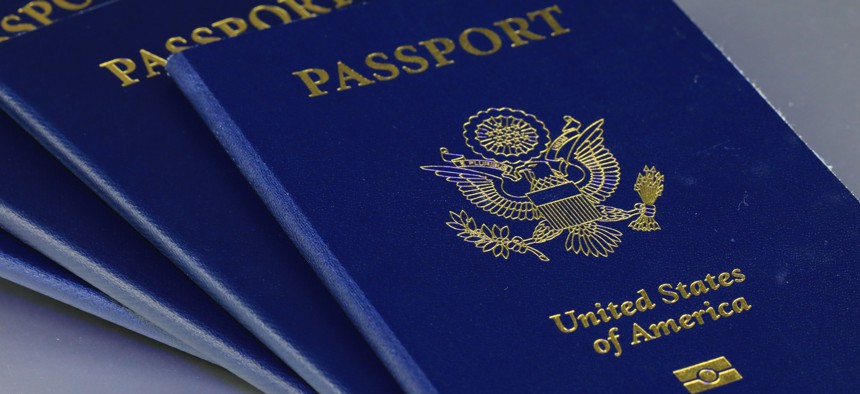 As the State Department continues to grapple with increases in passport applications and to work on its long-awaited online passport renewal system, lawmakers have questions.
Nearly 200 Republicans and Democrats in the House of Representatives led by Rep. Nikema Williams (D-Ga.) signed a letter to the State Department this week asking for more information about processing delays for passport applications and the department's online renewal system.
The department launched a pilot for online passport applications in February 2022 for federal employees and contractors before expanding it in August 2022 and eventually pausing the pilot in early 2023 to make improvements.
During the pilot, the department got over 500,000 applications online, according to a department spokesperson, who said that at this point, over 99% of the online renewal applications have been processed and mailed, with the remaining ones "awaiting customer response for items like new photographs."
Moving forward, the department plans to launch the online system to the public again at the end of 2023, the spokesperson said. That goal to open to the general public was previously reported to be early 2023.
"Any new endeavor such as an online passport renewal tool requires intensive planning, testing, and revision. Our limited release has provided important information that we are incorporating to improve the customer experience," the department spokesperson told FCW, noting that the department has received over 24,000 responses to date via its survey of customers who used the online renewal pilot. 
Online passport renewal applications have long been a goal for the department. 
Launching an online system was a discrete task for the department included in a 2021 executive order on customer experience by the White House, but a 2021 inspector general report noted that the department had been working on this for years with "little progress" at the time.
The department has also been dealing with an influx of applications after low demand during the pandemic, Secretary of State Antony Blinken told lawmakers during a March hearing.
He said at the time that the department was getting 30 to 40% more applications a week from the year prior. As for time, he said applicants for passports could expect to wait 10 to 13 weeks, or seven to nine for expedited processing. 
The State Department's performance goals cite an average processing time under 11 weeks for routine applications and under six for expedited ones by Sept. 30, 2026.
For now, lawmakers say that long wait times are still causing problems. 
"These processing delays and subsequent influx of requests to congressional offices cause added stress for our constituents around long-planned travel and sometimes require them to pay additional money for expedited processing and/or overnight shipping fees," the lawmakers write. 
The group wants answers on the number of new and renewal applications the department has gotten and processed this year and how many are in a queue to be processed, as well as answers about how the beta-testing of the online system worked. 
They aren't the only ones on Capitol Hill with questions. Sen. Mark Warner (D-Va.) wrote the department in March asking about a "significant increase" in requests for help from constituents who used the pilot. 
"Simply put, the service my constituents have received is unacceptable," he wrote.
Blinken said during the March hearing that the department expects that 65% of renewal customers will be able to use the online system once the program is fully up. 
"This is something I have great hope for," Blinken said at the time. "There's no reason, frankly, that someone who already has a passport and just needs to renew it shouldn't be able to do that online."