USDA to issue regulations to modernize, streamline the WIC program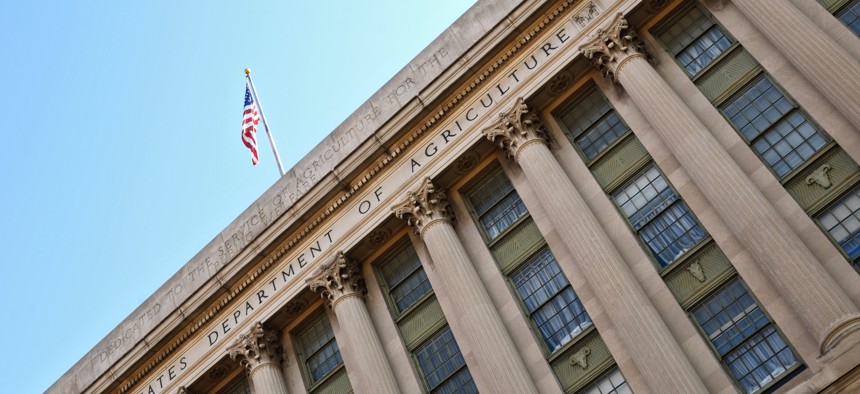 The Agriculture Department is set to publish a proposed rule meant to modernize the Special Supplemental Nutrition Program for Women, Infants and Children program, or WIC, a nutrition program aimed at low-income pregnant women, new mothers and infants and children.
The proposed rule, scheduled to be published Thursday, is meant to make online shopping possible in the program long-term, simplify requirements for participating in the program and more.
Part of the effort is meant to make some flexibilities offered during the pandemic available permanently. The proposed rule is also crafted to modernize current regulations that were written for a paper-based system. 
In-person service in the WIC program is "excellent," said Rebecca Piazza, senior advisor for delivery in the Office of the Under Secretary for Food, Nutrition and Consumer Services, but "people are also excited to interact with the program in different ways."
A major change in the proposed rulemaking is to allow online ordering in WIC.
Although the federal government has granted waivers to some states to pilot online shopping, the proposed rule would remove regulations that have prevented online shopping in the program beyond those waivers, said Piazza. 
"We know that the way that people shop has been changing," said Piazza. "We want to make sure that participants in [Food and Nutrition Service] programs like the [Supplemental Nutrition Assistance Program] and WIC have the same opportunities to shop in the same ways as people who are not shopping using benefits."
The new regulations would remove a requirement for WIC participants to check out with a cashier present, something that had previously shut off online shopping and delivery as an option and could also open the door to self-checkout, said Piazza. 
Still, a remaining question is how exactly fees associated with grocery delivery – which the department estimates will cost an average of $9.59 for an online grocery order in 2024 – might work. The proposed rule would allow WIC shoppers to pay the fees themselves with a separate tender.
The department is asking for comment as to whether states should be allowed to use state funds to cover those sorts of fees for participants or federal funding in certain circumstances. The comment period for the proposed rule will be open through May 24.
Other changes also include adding internet-based or mobile vendors not covered under government definitions that limit the program to brick and mortar stores. The rule is also meant to leave flexibility for technologies not yet used in the program, like mobile payments.
Another major proposed change is removing current requirements for WIC participants to physically go to WIC clinics to obtain their monthly benefits, instead allowing benefits to be added to EBT cards remotely, something some WIC clinics have been doing under flexibilities provided during the pandemic, said Piazza. 
Although other in-person program requirements would remain intact, this flexibility is important, "especially for people who maybe don't have personal transportation and transportation is a challenge to getting to a clinic to have those benefits loaded onto their card," she said. "That's also where online shopping is a big benefit – about 21% of participants go to their WIC-authorized vendor using transportation other than their personal vehicle.
"These are parents with small children," she said. "Anything we can do to simplify things around not having to dependency on going to a clinic or going to a physical grocery store makes the experience better for our participants."
The WIC program struggles with participation rates and drop-off rates. In 2019, only 57% of those eligible for WIC participated, according to department data. Piazza said the hope is that these program changes can help. 
"We believe that customer experience ties strongly to participation," she said. "In order for people to participate and get these incredible benefits from WIC, we need to make it … something that's easy to use and where they see the value."
The department is looking to the flexibilities used during the pandemic for data as to what works and what should be made permanent even after the COVID-19 national emergency and public health emergency end, which the Biden administration said it plans to do on May 11.
The USDA will be able to offer waivers to states until this proposed rulemaking is final to minimize disruptions to service and allow states to start building infrastructure for online shopping, said Piazza.
The department is also offering grant programs for state tech and direct assistance to states as they roll out changes, in addition to two new state-level staffing positions – a WIC food delivery coordinator and customer service coordinator meant to drive a customer-driven service.
As for when WIC participants can look to see online shopping in the program, a USDA spokesperson told FCW that "it will likely take years for online shopping to be a widespread option for most WIC participants, but we will see some progress with online shopping likely happening in some pilot areas in the next year to 18 months."