New GSA benefits hub to pilot text notifications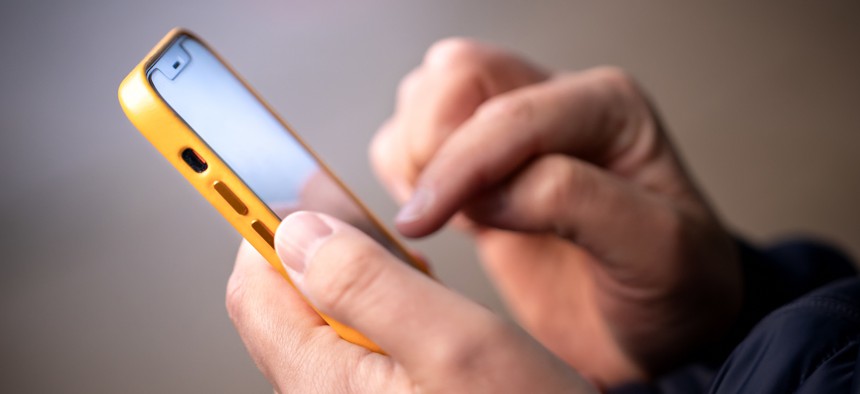 The General Services Administration is planning to pilot a new digital notification service to help agencies send customized texts to people in public benefit programs as the first product of its Technology Transformation Services' Public Benefits Studio.  
GSA is looking for government agencies that deliver benefits to co-design the pilot and try out the service as early as this spring, three GSA feds wrote in a recent blog post announcing the project, dubbed U.S. Notify.
The work of the Public Benefits Studio, a new, cross-functional team of techies specializing in public benefit programs like Medicaid, marks a shift for TTS from working with individual agencies on certain benefit programs individually to a "focus on fostering a more cohesive, coordinated experience for the public, across programs," the blog said. 
GSA wants to achieve that more cohesive experience by working with benefit agencies to share tech tools and best practices that "can be used by multiple benefits programs simultaneously."
The effort aligns with a focus on customer experience in a Biden administration executive order and in the management agenda.
The point of the new offering is to help remind participants of program information like application deadlines and interview reminders – something that will help reduce the "churn" in programs of individuals being unenrolled and having to re-enroll. It will also minimize administrative burden for program participants, GSA said, and could potentially help make individuals aware of other benefit programs they might be eligible for.
GSA said that currently, email and text notifications are "underused" by government, despite the fact that 97% of Americans have a cell phone, according to 2021 research by the Pew Research Center. The cost of procurement, the "limited" government in-house capacity and questions about what constitutes legal consent for text or email participants are all barriers, GSA said.
In addition to the customized text message program, which GSA touts can be set up quickly and doesn't require technical expertise to use, the agency said that it is also looking to clarify policies around consent. For now, GSA said it wants collaboration from agencies, nonprofits and vendors already working in this space.