Industry Voices Complaints Over Short Response Window for $60B VA Recompete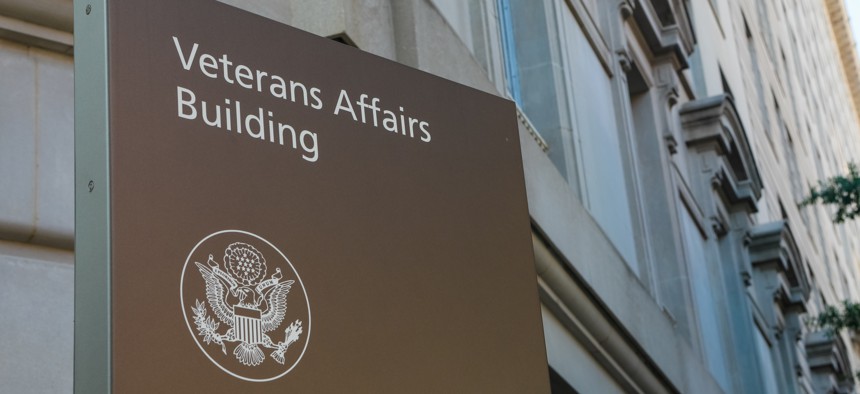 Contractors had only four business days to weigh in on the draft solicitation for the next version of the Veterans Affairs Department's T4NG IT solutions vehicle.
NOTE: This story has been updated to attribute PSC's comments to Krista Sweet, their vice president for civilian agencies.
The Professional Services Council has relayed industry concerns that the Veterans Affairs Department has given next-to-no time for responses to the draft solicitation for the $60 billion vehicle called T4NG2.
The VA uses the Transformation Twenty-One Total Technology Next Generation contract as its primary vehicle for buying IT goods and services. T4NG2 is the recompete of the contract first awarded in 2016.
The VA released the draft solicitation on Jan. 13 (a Friday) with comments due the next Friday, Jan. 20.
Small windows for industry to comment on procurements are a running theme for the VA.
We reported about another contract where the request for information was released on Dec. 23 with comments due Jan. 5. Happy Holidays, folks.
The draft T4NG2 solicitation included 16 attachments and a performance work statement at 157 pages long. Given that Jan. 15 was the Martin Luther King Day holiday, industry only had four business days to respond.
The VA also indicated the final request for proposals will be out in February (this month).
Many have noticed the short turnaround as indicated by PSC, the largest trade association representing government services companies.
In a letter to VA leadership, PSC vice president for civilian agencies Krista Sweet voiced her concern about potential adverse impacts on competition and that the department is limiting its access to innovative solutions.
"It is unreasonable to expect companies to have sufficient personnel resources to digest that much information, think through the implications, and provide meaningful comments and questions in such a short period," Sweet wrote.
The VA is signaling to industry that it does not want substantive feedback, she wrote.
By contrast, the General Services Administration gave industry three months to comment on the draft for its Alliant 3 vehicle for IT services and solutions.
Alliant 3 has a ceiling in the $50 billion to $75 billion range. The National Institutes of Health's acquisition organization gave six weeks for comments on the CIO-SP4 IT solutions vehicle, Sweet said.
"These longer timelines have proven essential to ensure appropriate transparency and engagement with industry, especially given the size, scope, and significance of those multiple award contract vehicles," she wrote. "They allow the government sufficient time to analyze industry feedback, answer questions, and make needed changes to acquisition strategies, requirements, and evaluation criteria—allowing them greater access to innovation and leading-edge solutions."
Sweet also cited several topics the comment period just does not give enough time for a response, including mentor-protégé joint venture arrangements, rules around traditional contractor teaming agreements, scorecards and self-scoring rules, and organizational conflicts of interest.
Industry also was apparently taken by surprise by the VA's decision to recompete T4NG so soon after it finalized on-ramp awards in early 2021.
"Both small and large companies invested substantial time and financial resources to on-ramp and/or acquire rights to the original T4NG contract throughout both 2021 and 2022," Sweet said.
Companies may have made different decisions if they knew a recompete was coming this quickly, she said. Some spent more than $10 million to pursue the on-ramp.
PSC wants to host a meeting between VA and the association's member companies to talk about the draft. Sweet suggests a time in February.
"Industry needs more time, transparency and opportunities for engagement," Sweet wrote.