Biden's equity executive order includes data, AI provisions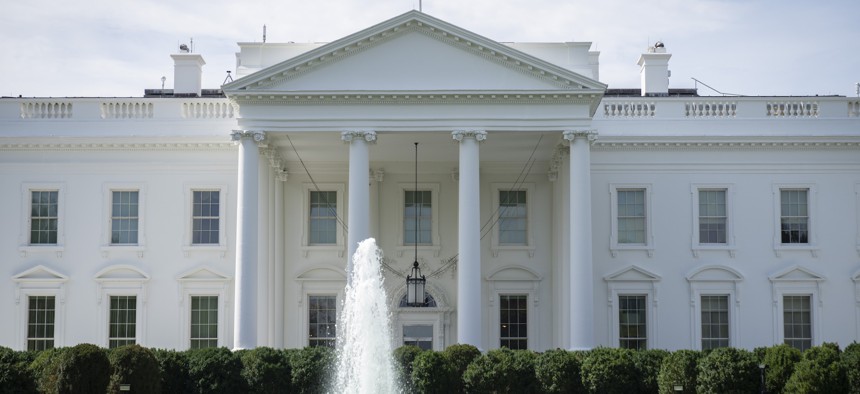 The White House released an executive order focused on racial equity on Thursday that supplements a day-one order made when Biden took office. The new order, which establishes equity teams at federal agencies, also digs into tech including equitable data and algorithmic discrimination..
The new equity teams will be charged with making sure federal programs deliver equitable outcomes for participants, and will include representation from policymakers but also officials involved in service delivery, data, acquisition, technology and more.
Equitable data, under the order, means data that can support assessments of whether government programs are delivering for everyone. 
The White House announced that the interagency working group on equitable data set up by the 2021 executive order is now a permanent fixture of the administration. Additionally, a separate subcommittee on equitable data within the National Science and Technology Council, is charged with coordinating the implementation of recommendations on equitable data made by the working group. The new order also includes reporting provisions on progress of implementation.
Denice Ross, U.S. chief data scientist, recently said that a key recommendation from the working group was to collect data in a way that it can be broken down by demographics. 
"Open data are often aggregated to the point where they obscure the acute disparities in our society, leaving many marginalized groups invisible in government programs and policymaking decisions," Ross said at a meeting of the federal Chief Data Officers Council last week. 
The biggest area of work for agencies so far has been capacity building, like hiring staff and training on equity issues, she said. 
The executive order also has provisions on algorithmic equity.
"When designing, developing, acquiring, and using artificial intelligence and automated systems in the federal government, agencies shall do so, consistent with applicable law, in a manner that advances equity," the order reads.
Agencies should also consider looping their civil rights offices into decisions about the "design, development, acquisition, and use of artificial intelligence and automated systems," the order says. 
This language follows recent revelations from a recent study from the Stanford Institute for Economic Policy Research that found that black taxpayers are audited by the IRS at disproportionately high rates because of IRS algorithms. 
Biden's nominee for IRS commissioner, Danny Werfel, faced questions from lawmakers on the study during his confirmation hearing Wednesday.