IRS Seeks New Enterprise File Storage System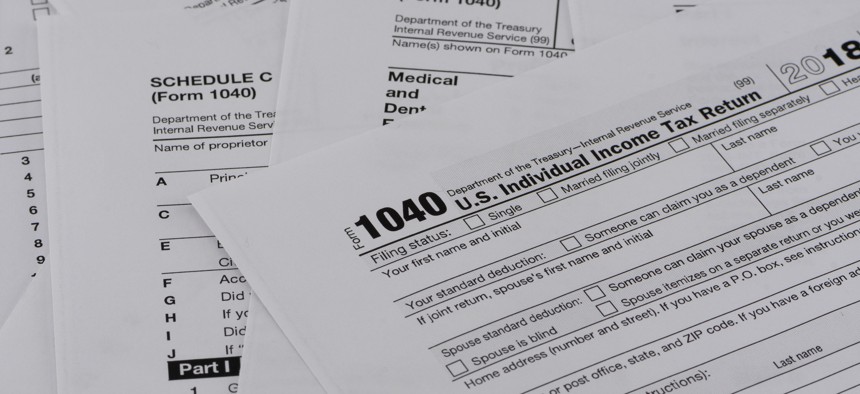 As part of the agency's ongoing modernization efforts, it issued a request for information for a new enterprise file storage system
The Internal Revenue Service is looking to modernize its enterprise file storage system, according to a request for information published on Monday. 
The IRS seeks a managed service solution to replace its current EFS platform. 
The IRS EFS solution improves and provides additional capabilities to the IRS Enterprise Electronic Fax system, which allows "the processing, storage and retrieval of document images that have been captured utilizing EEFax." EFS and EEFax jointly provide an automated and paperless storage solution. "EFS also includes the capability to fax to and from a workflow system that provides routing, viewing, indexing, storing, retrieving, archiving, and querying EEFax images in a secure document image repository," the RFI states. 
The new EFS solution would be an enterprise content management platform that integrates with EEFax and other IRS systems. The workflow system and EFS repository must be able to work independently and have a configurable set of monitors and security alerts to notify IRS service management infrastructure of issues using standard industry security management protocols. 
The new EFS system should "protect against unauthorized access to systems and data to include those measures necessary to detect, document and counter such threats and incidents." It must also reduce the risk of authorized users being denied services and unauthorized users being given services, while detecting, documenting and countering these threats. 
Additionally, the new EFS solution must:
Be Federal Risk and Authorization Management Program, or FedRAMP, authorized on a moderate or high Federal Information Processing Standards, or FIPS, 199 level or to be used within the current IRS environment or current cloud solution. 
Process, store and give the IRS the ability to retrieve documents.
Organize and index faxes by workflow type.
Reject faxes—such as spam faxes—and not allow them to be stored, while noting why the fax was rejected.
Extend the retention period for a fax image file by permission or role.
Offer customizable reporting—manually or automatically—as requested.
Have 99.999% uptime within a geo-redundant, load-balanced environment.
Encrypt incoming and outgoing data.
Create a network file share to receive incoming EEFaxes for the EFS repository.
Process up to 75 million EFS repository files per week with up to 30 pages per file.
Perform optical character recognition, which can be done using third party software. 
The new EFS system should also be able to record audit trails throughout the lifecycle—from when it is received by EEFax to EFS solution, storage in the EFS repository and deletion from the repository.
The new EFS should also be accessible to persons with disabilities in compliance with Section 508 of the Rehabilitation Act of 1973.
The request comes in light of the IRS's agency-wide mandate to modernize its IT systems and build critical infrastructure necessary for the U.S. tax system. In 2019, the IRS released its modernization plan.
The IRS seeks submissions for technical capabilities. For example, the IRS asks for information regarding:
The company's experience providing computation software products for large, complex and diverse work.
An estimate of the time needed to design, develop, test and deploy the proposed solution.
If this is proprietary or commercial off the shelf that could be tailored.
Solution features that show its flexibility and ability to handle the requirements. 
Features that have the ability to interface with legacy or custom and COTS systems, such as PegaSystems.
Responses to the request are due on Nov. 7.