Civic tech grant looks to correct language barriers in UI claims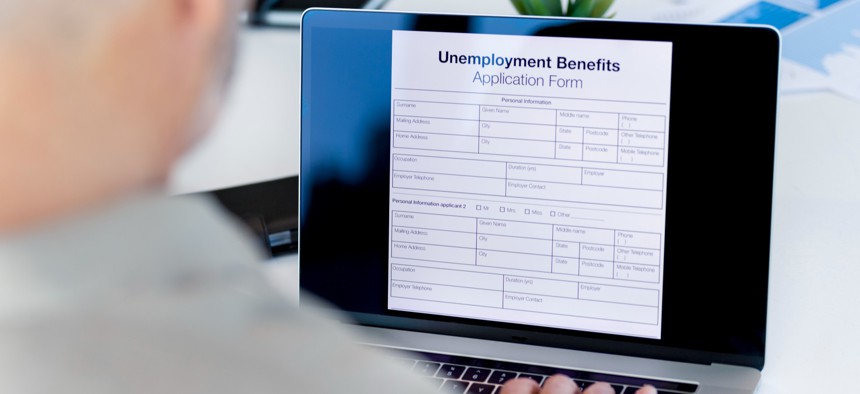 The Nonprofit U.S. Digital Response is starting a new project to improve access to U.S. unemployment insurance systems for non-English speakers.
USDR sprung up during the pandemic as a connector between civic tech professionals and governments dealing with the crisis. They've worked with nine state workforce agencies and the Department of Labor since spring 2020, according to their website.
Unemployment insurance is delivered by states and territories, many of which struggled to deliver the benefit to surges of claimants with outdated tech systems during the early days of the pandemic. Additionally, temporary federal benefits added under pandemic legislation also added gig workers to the UI mix for the first time and increased cash available to claimants. Since then, Congress has allocated money to be used to help tamp down on fraud in the system, which increased during the pandemic, as well as equity and access to the benefit. 
Marcie Chin, unemployment insurance program lead at the nonprofit, told FCW that the initial main focus is on Spanish translation.
"Our plan… is to create plain language translation resources and to co-create a state-specific solution with a state partner to help states produce high quality, translated content that ideally can be easily integrated into the front end of their [unemployment insurance] systems," said Chin. 
Currently, the project is in the discovery phase, so state partners haven't been identified yet, and the team is still looking at best practices as well as major barriers states face in terms of providing plain language translations, said Chin.
Language translation, as well as plain language, have been top focuses of states' work being done via Department of Labor equity grants – funded by the recent money Congress poured into the system, Michele Evermore, deputy director for policy at the Labor Department's Office of Unemployment Modernization, told FCW in September. 
"States are supposed to provide translation services, both online and offline for anybody who speaks a language that's common in their state. There are basic requirements … that we're finding that states really aren't meeting," she said.
Existing Labor Department rules already stipulate that states can't use machine language translation for their translation services, for example, "but in practice many, many states do, possibly the majority," said Evermore.
One California-focused study found that counties with more people with limited English-speaking proficiency were less likely to obtain unemployment benefits.
The final outcome of U.S. Digital Response's project will be driven by states' needs with an eye towards creating something that's scalable across states, said Jessica Watson, chief experience officer at US Digital Response. Possibilities include a plain language translation tool, glossary or a way to help states procure tech.
Funding for the work comes via an effort called the Social Safety Net Product Studio, launched by a group of philanthropies including Schmidt Futures, the Ballmer Group, the Bill and Melinda Gates Foundation and the Schusterman Family Philanthropies. USDR is one of 12 grantees who are sharing in $13 million in funding for the effort.
"Now more than ever, we need technologists applying their skills to support the delivery of social safety net services and improve outcomes in society," said Anjali Fernandes, Manager at Schmidt Futures, in a statement to FCW. "USDR is building a suite of tools in partnership with state and local government agencies that can make accessing benefits more effective and efficient for all."