USDA launches outreach project for key nutrition program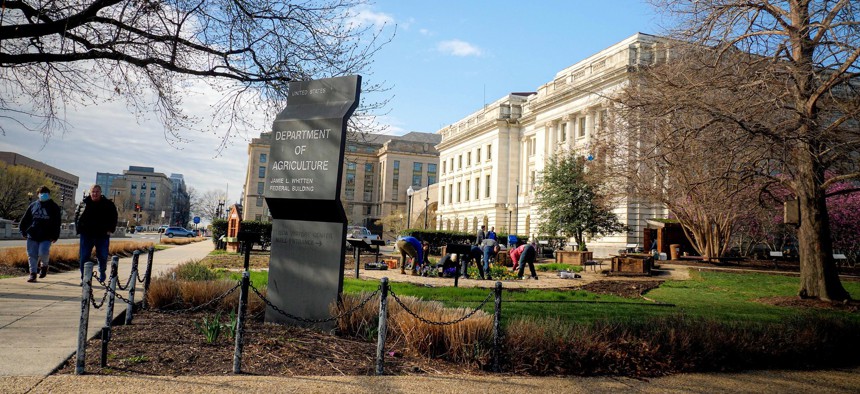 The Department of Agriculture is launching a new effort to shore up participation and retention in the Special Supplemental Nutrition Program for Women, Infants, and Children, or WIC, a nutrition program for low-income moms and children. 
The WIC program, a federal program delivered at the state level, currently has only 57% of those eligible participating, a USDA official told FCW earlier this year. Participation also tends to drop as children get older.
The program received $390 million for WIC modernization in the American Rescue Plan, and was spotlighted in the White House's executive order on customer experience last winter.
One priority for WIC is improving outreach for those who're eligible for WIC, but not participating in the program. That's the focus of the $20 million cooperative agreement opportunity, funded by the American Rescue Plan, announced by the department Tuesday. 
The funding is meant for an academic or nonprofit to "test new ways of reaching out to potential and current WIC participants," according to USDA. 
The organization that receives the funding will be able to award subgrants to state and local WIC agencies, community organizations and nonprofits to try out different "community-based outreach strategies" meant to increase participation and retention in the program. 
In the process, USDA intends for the program to also expand partnerships with community organizations that connect people, especially those in underserved communities, with the WIC program.
According to the agency's website, USDA is also creating a "national WIC public health outreach campaign" meant to inform more people about the program and shore up participation.
Another priority of the Agriculture Department is online shopping capabilities for the WIC program, something that happened in the Supplemental Nutrition Assistance Program, or SNAP, before the pandemic and was able to scale during the public health emergency.
Online shopping was included as a priority in the 2021 executive order on customer experience, as were directions for USDA to look into direct certifications and other tools to simplify the enrollment and recertification process for nutrition assistance programs. 
The department's website states that the Food and Nutrition Service at USDA "is working with the U.S. Digital Service to build an equitable, and seamless experience for the WIC eligibility and enrollment process," and that it is working to increase enrollment by using state data. 
USDA officials have also told FCW previously that the department is planning to establish a technical assistance center for states.