$100 million of TMF funding tagged for customer experience projects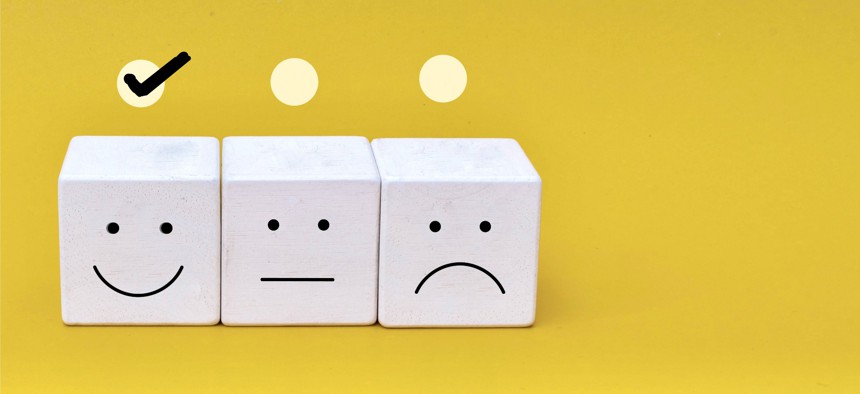 The Office of Management and Budget and the General Services Administration announced Thursday that $100 million of the Technology Modernization Fund is going to be designated to customer experience projects that cut across red tape for the American public and the government's workforce. 
That funding is coming out of the $1 billion investment in TMF from the 2021 American Rescue Plan. The fund's board is still in the process of allocating around $700 million, something TMF executive director Raylene Yung says the board wants to do this fiscal year. 
The money newly dedicated to customer experience projects will help fund administration commitments made in a 2021 executive order on customer experience, as well as the President's Management Agenda.
"With this funding, we will deploy secure technology that reduces costs for agencies, eliminates burdens for the Federal workforce and those it serves, and powers services that meet the public's expectations," said Clare Martorana, the federal chief information officer and chair of the TMF Board, in a statement.
Head of the General Services Administration Robin Carnahan called the move a "no brainer."
"Government technology and websites can and must work better for the people and communities we serve," she said in a statement.
The fund's board says it will "prioritize" projects that cut across agencies, address "immediate security gaps" and make it easier for Americans to access government services, as well as services designated as "high impact" by the administration.
That might look like making specific improvements on user-facing and business-facing digital products, like digital forms, eligibility tools or data programs, according to an overview released by the CIO council, or improvements to customer support call centers and technologies that support in-person field office visits, like call center cloud migration or self-service digital tools such as chatbots. 
Federal agencies can apply for funding by August 1 for an expedited consideration or by September 30, according to the White House's announcement. 
As far as repayment goes, the CIO page states that all proposals have to show an expected return on investment, including any direct cost savings. To request repayment flexibility, agencies have to be able to show either "less than 100% direct cost savings over a five-year period" or "justification for some or all of the direct cost savings to go toward reduced user fees, further CX enhancements, or additional deployment and/or growth of shared services."
Raylene Yung, TMF executive director, said at an event last week that although the board "does look for a return on investment," it can take different forms, like impact on the public as well as cost savings. OMB and GSA relaxed payback requirements for some projects in 2021.