White House takes aim at administrative burdens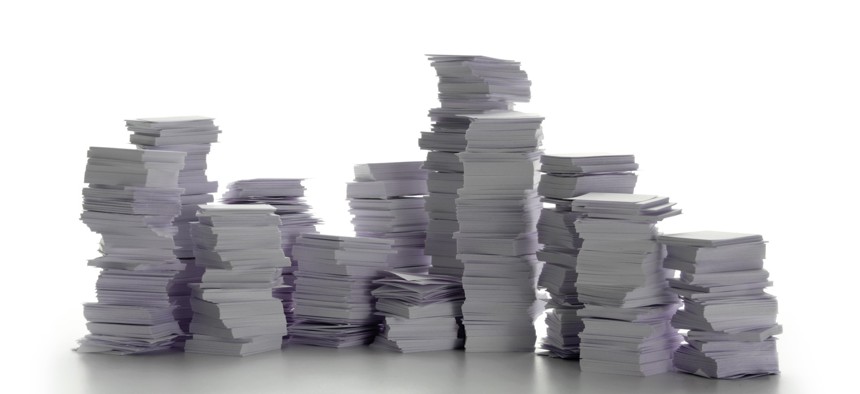 The Office of Management and Budget is directing agencies to decrease the time, costs and even psychological burdens that citizens go through when applying for social services programs, tax credits and other government benefits. 
In new guidance and an accompanying blog, OMB directs agencies to better account for these so-called administrative burdens people experience when accessing public benefit programs. 
Then, agencies need to use that information to actually decrease those burdens, particularly for larger programs identified in coordination with OMB's Office of Information and Regulatory Affairs, OMB says.
In the new guidance, OMB points to the Paperwork Reduction Act, signed in 1995 to reduce the paperwork burdens associated with the government collecting information.
"Long forms, long lines, and lots of documents – these are the hurdles that can make it difficult and frustrating for individuals and communities to access government programs and services," wrote Sabeel Rahman, senior counselor to OIRA. 
"While the PRA's mandate to tamp down on onerous forms is long-standing, the COVID-19 pandemic added urgency to the Federal Government's work to make it easier for people to access the services and programs they need," he continued.
The effort, OMB says, is in line with multiple administration priorities to ensure that the government roots out inequities in agency programs and policies that prevent equal opportunity and to improve how government services are delivered.
Agencies are already required to justify the collection of information for application and eligibility processes for public benefit programs. 
OMB's new memo directs agencies to go deeper as part of that process into what it's like to apply for or submit information to benefits programs. Agencies should account for "the beginning-to-end experience," which might involve activities ranging from learning about a program's rules, scheduling any required phone calls or in-person meetings, going to in-person office visits or even going to a third party for help navigating the program.
"Every step in the process represents a burden that could result in individuals or entities justifiably becoming too discouraged to complete the process and thus not receiving public benefits for which they are legally eligible," the memo reads.
For agencies to understand that full experience on the citizen end, they might consider consulting with the actual people the program serves or front-line personnel, the memo states.
OMB is also clear that agencies need to consider the "psychological costs that certain information collections impose on individuals, such as cognitive load, discomfort, stress or anxiety."
For example, if an agency asks someone to re-supply documentation that they've already given the agency previously, "the beneficiary might perceive that they are distrusted by the agency," the memo states.
These costs might actually, again, lead individuals away from the benefit they're eligible for, OMB states in the memo.
The new memo also takes aim at reducing some of these burdens associated with information collection, directing agencies to consider policies, communication tools, technology and design reforms that can smooth out the process, particularly for the people that are affected by these information requirements the most. 
The memo points agencies to enhance communication and outreach tools so that the public can easily learn about programs, and directs agencies to use user-centered design practices and improve processes for information collection. 
One example offered in the memo is requiring people to give a signature by printing, signing and scanning a document - something that takes time and technology to do but isn't necessarily always legally required, OMB states.
In other cases, agencies might need to pursue regulatory reform or even legislative action, the memo says.
Agencies should also think about the "cumulative burden" as people navigate programs across agencies, and "consider any statutory discretion they have to reduce duplicative information requests or otherwise improve coordination across federal agencies to facilitate burden reduction."