Agriculture Department offers grants to improve SNAP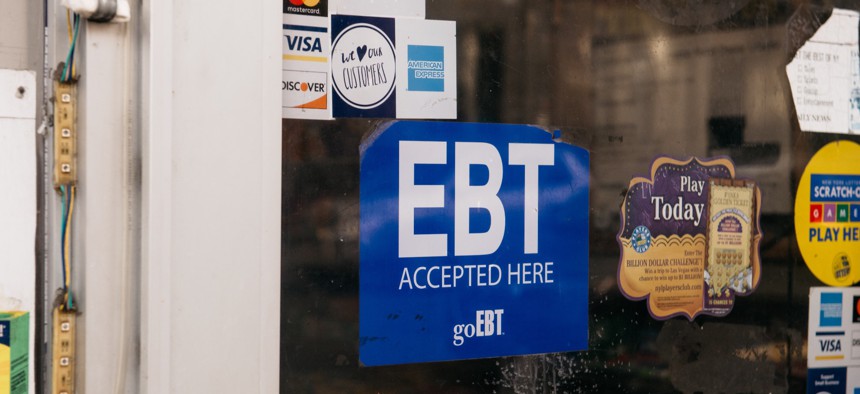 The Department of Agriculture's Food and Nutrition Service is offering state and local governments, as well as public health groups, educational entities and nonprofits, grant money to use for technology and process improvements for the Supplemental Nutrition Assistance Program, or SNAP. 
The program, which gives nutrition benefits to low-income households, had 41.5 million participants in fiscal year 2021, according to the USDA. 
Now, there's $5 million up for grabs through these Process and Technology Improvement grants, meant to "improve the experience of SNAP participants by enabling grantees to update inefficient or ineffective processes or use technology to streamline operations and provide better customer service."
The department is tying these grants, which have been offered in previous years, to Biden-Harris priorities on equity and inclusion and customer experience. The application process for the grants will require that applicants show how their proposals will affect equity and inclusion in the program, the department says.
"By putting the needs of SNAP applicants and recipients at the center of this grant initiative, we can harness changes in processes and technology to drive toward the end goal of making SNAP work for the people who use it to feed themselves and their families," said Stacy Dean, USDA's deputy undersecretary for food, nutrition, and consumer services in a statement.
Grant recipients will have to use this money to use technology to expand enrollment in SNAP among people in underserved populations, make customer service or administrative improvements to improve access to the program or transition from pandemic operations. They'll be able to spend the funds over three years.
SNAP isn't the only food assistance program at the department that's been the subject of efforts to improve equity and accessibility. 
The Agriculture Department has also been working to remove regulatory and tech roadblocks to the use of online shopping across the Womens, Infants and Children, or WIC, benefit program, which also got funding from the American Rescue Plan. 
That law also laid out funding for SNAP: States administering the SNAP program can also look to the $1.13 billion USDA got in 2021 to give to states over three years as part of the American Rescue Plan. The agency said at the time that that money would be used for things like tech investments and improvements to service delivery.