Lawmakers want answers on FOIA backlogs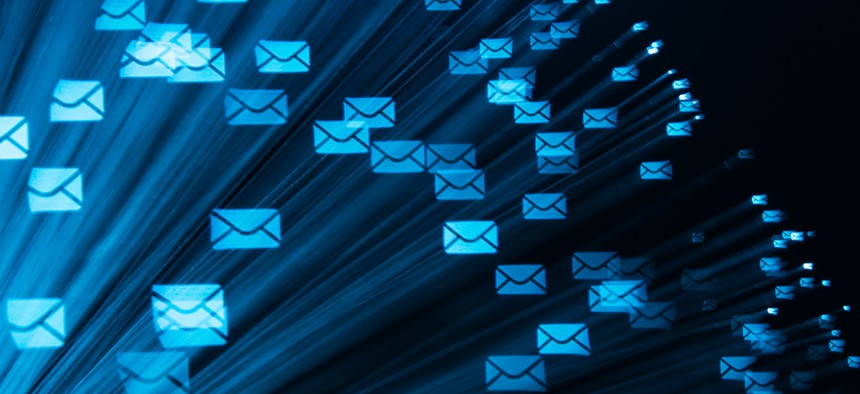 House and Senate lawmakers across both parties are seeking more information on growing backlogs of requests made under the Freedom of Information Act and what potential reforms may be needed. One challenge agencies are facing is technology.
"FOIA is crucial for ensuring transparency and accountability in government, but persistent challenges continue to limit citizens' ability to access information under the statute," wrote Reps. Carolyn Maloney (D-N.Y.) and James Comer (R-Ky.), top Democrat and Republican of the House Oversight Committee; Sens. Richard Durbin (D-Ill.) and Chuck Grassley (R-Iowa) of the Senate Committee on the Judiciary and Patrick Leahy (D-Vt.) and John Cornyn (R-Texas) in a March 16 letter to the Government Accountability Office.
They're asking GAO to do a broader, governmentwide survey or focus group of FOIA officials to look into why these backlogs exist; the challenges to reducing backlogs and any potential regulatory or legislative changes needed.
The backlog of FOIA requests has generally been increasing since fiscal year 2016 as the number of FOIA requests increased government-wide. It increased by 97%, actually, between FY 2012 and 2020, according to a GAO report from Jan. 2022, although the proportion of backlogged requests to total requests has generally held steady up until a 3% increase in FY 2020.
Between FY 2019 and 2020 alone, the backlog increased by 18% to 141,762 backlogged requests in 2020.
Lawmaker's request comes on the heels of new guidance on FOIA from the Justice Department aimed at promoting the "presumption of openness" in FOIA, or the practice of only withholding information if a disclosure is prohibited by law or would harm an interest protected by an exemption like national security.
The recent report from GAO dug into backlogs at the Department of Agriculture, Department of Homeland Security, Department of Labor, Environmental Protection Agency and Federal Bureau of Investigation. 
Among the issues these agencies cited was technology. 
At the onset of the pandemic, most of the reviewed agencies faced challenges adjusting to telework, including such as accessing IT equipment and networks from home. The FBI in particular also had to work with a classified FOIA system that couldn't be operated remotely. 
There was also the issue of physical FOIA requests mailed to agencies when agencies were generally shut down for in-person work. DHS, for example, asked volunteers to go into the office or asked non-FOIA employees already required to be in-office to scan mail.
Apart from the pandemic, technology is an ongoing challenge for FOIA operations, the report says, and several of the agencies it reviewed include tech as a key element of their plans to reduce their backlogs. 
The FBI says it's working on an update for the system it uses to process requests for example, and DHS' plan includes a department-wide FOIA processing solution that would eliminate duplicate systems across the department and update its department-wide processing system.
"The Department is committed to fulfilling its FOIA vision of embracing modern workforce and information management techniques, leveraging technology, enhancing our systems and rebuilding our processes to create a modern, mature and sustainable FOIA program," DHS wrote in a response letter to the GAO report.
Other challenges related to backlogs agencies are facing include increasing numbers of complex requests, which the USDA told GAO often require consultation with other agencies and more processing time. Agencies are also working with staffing limitations and increased litigation, GAO reported.