What we learned about accessibility by scanning more than 2 million federal .gov web pages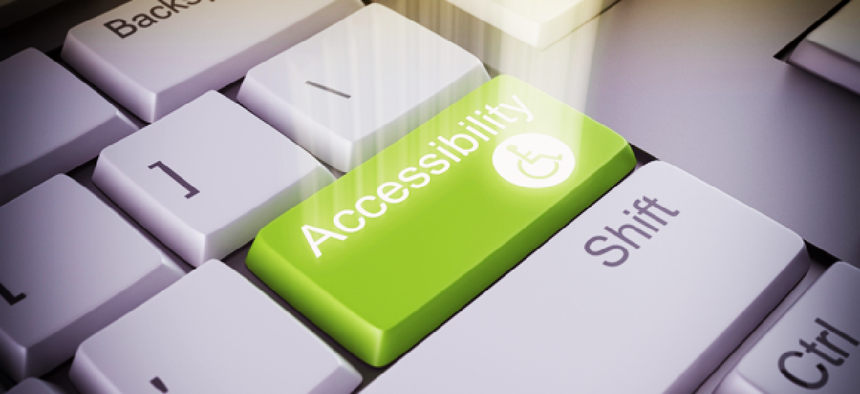 For government to effectively tackle the digital accessibility challenge, all agency stakeholders must become accessibility champions.
The Innovation Technology Innovation Foundation recently published an accessibility analysis of federal .gov websites, but this just scratches the surface of the need for a holistic, scalable approach to digital government accessibility.
ITIF scanned 72 federal websites -- plus their second- and third-most popular pages -- for issues that violated WCAG 2.0 Level A or Level AA standards. The assessment tool used was the axe DevTools browser extension, a single-page automated scan.
This research is useful in highlighting the need for improvement, but we expanded on the scope of the scan to get a deeper understanding of the broader accessibility challenges federal .gov websites face.
What we scanned
Curious about how the federal government fares beyond just the home and three most popular pages, we performed domain-wide scans on:
100+ federal .gov top-level and subdomains
Totaling more than 2 million pages
We tested against 2.1 AA requirements, the current best practice for digital accessibility standards. The open source tools we used were Domain Accessibility Audit (to crawl the pages) and axe (to perform the actual accessibility scans).
What we found
Of the two million federal .gov web pages scanned, we found:
Nearly 12 million WCAG 2.1 AA errors
An average of 4.69 accessibility errors per page
Over one million errors in three .gov domains
More than 80 errors per page for one top-level .gov domain
The most common accessibility issues encountered:
Form elements without a label 
Images without alternative text
Links with no discernible text
Assortment of Accessible Rich Internet Application (ARIA) issues
The problem
According to the World Health Organization, more than 1 billion people have some type of permanent disability and 100 percent of people will have temporary or situational disabilities at one time or another.
While the number of errors in our scans alone may draw eyeballs (or eyerolls), the reality is each one of these is a death-by-a-thousand-cuts (or in this case, millions) failure in truly serving all Americans.
While government projects prioritize contract audits, and there are entire systems built for security reviews and compliance, there is not yet a process or culture that prioritizes accessibility in the same way, even though the legal and public service implications are very real. 
There is the obvious accessibility shortcoming, but this also adds unnecessary inefficiencies -- time and money -- to how government currently addresses these issues.
The problem persists because of a myopic, reactive approach on compliance prioritization, accessibility experts, the U.S. Web Design System, auto scans, overlays and manual checklists.
Government websites will continue to face exponential accessibility issues for the following reasons:
Dated policies/practices
Not fully baked into procurement
Legacy technology/tools
Limited accessibility proficiency
No culture of accessibility
The solution
For government to effectively tackle the digital accessibility challenge, the onus falls on all agency stakeholders to become accessibility champions -- executives, procurement officers, developers, UX/content designers, product managers, project managers and operations.
Similar to what's done with security, in order for accessibility success to scale, especially as the demand for digital government exponentially grows, we need to take a more holistic approach (our framework for this is HEART).
This must address procurement, technology, resourcing and culture issues including:
Ensure policies follow best practices
Embrace a comprehensive procurement strategy
Use inclusive tools and frameworks
Invest in staffing/training
Build a network of accessibility champions
The good news is that The White House is leading by example.
With the launch of the new whitehouse.gov in January, it emphasized the importance of digital accessibility. In June, it issued an executive order that prioritizes diversity, equity, inclusion and accessibility in the federal workforce, which gives mention to digital access.
A foundational culture of accessibility is being set, and The White House is showing up as a champion.
But the deep work still needs to be done.
To drastically reduce the errors in .gov accessibility, the current, largely reactive, simplistic approach must be replaced by one that is agile, holistic, scalable and the responsibility of everyone whose mission and duty it is to serve all the people.