DOD issues 5 data decrees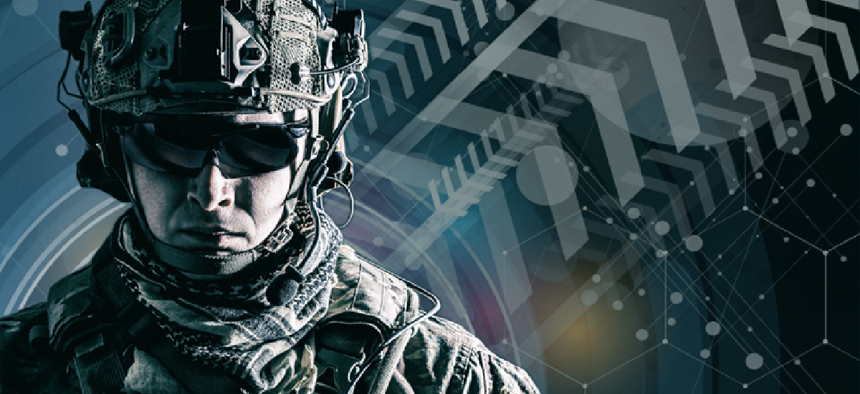 Deputy Defense Secretary Kathleen Hicks issued a memo detailing DOD's five "data decrees," establishing rules for creating and managing data as an enterprise resource and strategic asset.
The Defense Department has laid out a new set of "data decrees" to guide cataloging, storage and best practices.
Deputy Defense Secretary Kathleen Hicks issued a memo detailing DOD's five commandments covering the creation, publication, protection, management and use of data.
The marching orders specify the use of machine-readable interfaces that are non-proprietary and "preferably open-source" as well as the deployment of storage technology that is "platform and environment-agnostic, uncoupled from hardware or software dependencies."
"Leaders at all levels have a responsibility to manage, understand, and responsibly share and protect data," Hicks wrote in the memo that was publicly released May 10. "Common access to authoritative data is essential for providing a 'single source of truth' for objective and informed decision-making."
The memo largely synthesizes DOD's data strategy released in November, emphasizing the chief data officer's leadership in implementing the strategy, issuing data policy and guidance, and having access to all DOD data.
Hicks also highlighted data's role in implementing Joint All Domain Operations and establishing DOD's Advancing Analytics platform as the official "enterprise authoritative data management and analytics platform" for top DOD leaders.
But the Defense Department's data plans, which include improving operations, spending, policy, and decision-making, hinge on executing its digital modernization strategy and the use of multiple enterprise clouds to distribute information to the tactical edge and back.
The memo comes as DOD grapples with the ongoing legal challenge to its warfighting cloud program, JEDI. DOD awarded Microsoft the $10 billion Joint Enterprise Defense Infrastructure contract in October 2019 but competitor Amazon Web Services has contested the decision, citing political influence from the Trump administration.
DOD intimated earlier this year that it would consider alternatives to the JEDI program in effort to deliver, what Acting DOD CIO John Sherman previously called the department's "urgent, unmet requirement for enterprise-wide, commercial cloud services for all three classification levels that also works at the tactical edge, on scale."
Hicks echoed those sentiments during an April 30 Aspen Institute event: "We're going to have to assess where we are with regard to the ongoing litigation around JEDI and determine what the best path forward is for the department," the Wall Street Journal first reported.
The May 5 memo details several policy deadlines spread across the summer and fall, such as the CDO must identify "near-term options" to rapidly adopt enterprise data management and analytics, and resolve any gaps in capabilities. Additionally, Hicks ordered final reports regarding the assessment and plan of action for standing up the chief data officer separately from the DOD CIO and as the principal staff assistant for enterprise data management and data analytics by July 1.
The CDO and members of the Analysis Working Group must also review current and developing data platforms and analysis of data talent and personnel by the fall.
"Speeding these efforts is imperative," Hicks wrote.