Biden charts governmentwide 'equity agenda'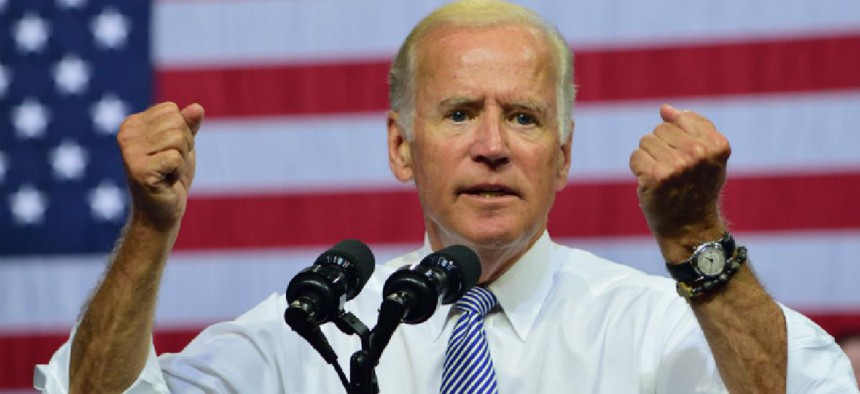 An executive order issued by President Joe Biden the day of his inauguration reverses course on Trump-era diversity training policies and establishes a "whole-of-government equity agenda," directing agencies to measure barriers to equal participation in federal policies and programs.
The order, titled, "Advancing Racial Equity and Support for Underserved Communities Through the Federal Government," revokes two of former President Donald Trump's executive orders and looks to reorient federal agencies toward better meeting the needs of underserved populations.
"Entrenched disparities in our laws and public policies, and in our public and private institutions, have often denied that equal opportunity to individuals and communities," the order states. "Because advancing equity requires a systematic approach to embedding fairness in decision-making processes, executive departments and agencies must recognize and work to redress inequities."
One order it dissolved had targeted "divisive concepts" in diversity and inclusion training among federal workers, contractors and grant recipients. The revocation comes along with the requirement that agency heads review agency actions related to the implementation of that former order and consider rescinding them. This includes "all agency actions to terminate or restrict contracts or grants" under the old executive order.
The new executive order also rescinded Trump's 1776 Commission, a panel created to produce a "patriotic" history of the founding of the United States.
The Office of Management and Budget and the Domestic Policy Council will play critical roles in implementing the new policies in the order.
Agency heads or their designees are also directed to work with the Office of Management and Budget on agency equity assessments that review certain agency programs for systemic barriers to access for individuals in underserved communities. Findings from those assessments will be reported to the Domestic Policy Council – a unit inside the White House.
The order also requires that the federal government develop data methodologies to measure and assess equity efforts. The ultimate goal of the effort is to "allocate resources to address the historic failure to invest sufficiently, justly, and equally in underserved communities, as well as individuals from those communities."
The order taps the chief statistician and the U.S. chief technology officer as chairs of a new Interagency Working Group on Equitable Data to identify shortcomings in federal data collection, to expand and refine data collection that measures equity and to share best practices. The group will also include the head of OMB, the federal CIO, the administrator of the U.S. Digital Service and additional officials from across government.