What the Shutdown Taught Us About Federal Payroll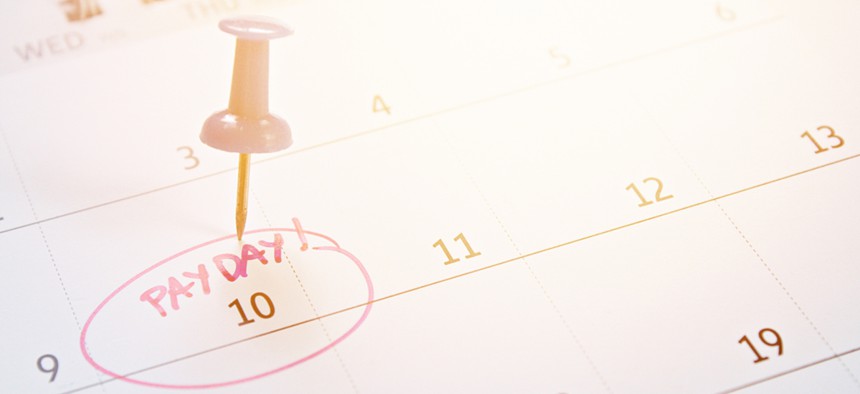 If the American people never considered the impact of not paying the government's millions of employees, they have now. The longest government shutdown in history shined a light on the importance of paying hardworking public servants on time and in the right amount. Without that, many of the services Americans count on could come to a screeching halt. Again. That's why today's bipartisan, governmentwide initiative to further consolidate and modernize agency payroll systems—called NewPay—is so important. Full disclosure: Grant Thornton led one of the two teams to which the General Services Administration awarded blanket purchase agreements under NewPay last September.
It's not the first time we've worked to improve payroll systems. I was at the table more than a decade ago when the government attempted to consolidate its 26 payroll systems into four. The effort to get there was grueling. Some said it couldn't be done; some agencies said they simply wouldn't do it. But they did. Payroll consolidation accomplished in the early 2000s remains one of the few successful examples of moving federal agencies to greater reliance on shared services. There is so much more to be done and the government is working hard to get there.
For decades, one of government's top priorities has been to increase federal agencies' reliance on "shared services" to get their work done more efficiently. Financial systems, asset management, and customer experience are just a few of the areas across government designated for migration to shared services. These efforts promise substantial savings and measurable improvements in service.
Another key priority is payroll modernization. The effort to consolidate payroll providers from 26 to four was a success, saving the government approximately $1 billion. Today, when it's open, the federal government successfully pays more than 2.2 million civilian employees every two weeks. Unfortunately, according to Beth Angerman, deputy associate administrator for governmentwide policy at GSA, today's payroll systems are "almost as old as the employees themselves" and "predate the internet, the personal computer and mobile phones." Angerman says "we can do better," and she's absolutely right.
Private sector trends strongly suggest that large companies are increasingly moving to Software as a Service (SaaS) for their Human Resources Management Systems needs because it can more easily provide a cost-effective, holistic way to improve employee satisfaction and engagement. Forrester, a leading market research company that provides advice on existing and potential impact of technology, recommends that companies focus on employees' digital experience: "Look for a modern SaaS [HR System] designed to create a digital employee experience that engages every person in the organization for talent and employee engagement programs, benefits, productivity, and personal needs."  The government's payroll systems don't meet this standard.
When NewPay was launched, GSA Administrator Emily Murphy wrote, "NewPay strongly aligns with . . . efforts to be more efficient, make wise investments of taxpayer funds and shift the focus from low- to high-value work by modernizing government processes and systems. Additionally, by utilizing SaaS solutions, NewPay will continue to create ongoing value by empowering agencies to continue modernizing their systems."
Administrator Murphy is correct, of course. Moving to SaaS will make keeping up with evolving technology far more efficient for all agencies than in the past. It will also make the experiences of both providing and receiving pay much more enjoyable, productive ones for both payroll administrators and employees. Errors and delays will be minimized or corrected much more quickly. But perhaps more importantly, helping agencies shift their focus from "low-value" to "high-value" activities will make it worth the effort because they won't be engaging in heroic efforts to administer payroll using antiquated, increasingly obsolete systems.
The faster agencies migrate to more modern payroll systems, the more quickly they and their employees will reap the benefits. Congress should likewise strongly support the effort, as lawmakers have consistently bemoaned the lack of innovation in IT across government. As with payroll system consolidation efforts of the past, a commitment to getting it done will reap savings measured in the millions of dollars.
Payroll systems are the unheralded mechanism by which public servants get paid for their work. Pay is one of the federal government's biggest expenses. It's imperative that we get it right every time. NewPay promises to deliver better, faster, and more accurate payroll administration to federal agencies and their employees. We may not be able to guarantee there will be no future shutdowns, but if we modernize payroll, getting government workers the pay they deserve will be a much-improved process at a much lower cost to the taxpayer.
Robert Shea, a former senior official with the U.S. Office of Management and Budget, is a principal with Grant Thornton Public Sector.