Author Archive
Robert Shea
Principal, Grant Thornton Public Sector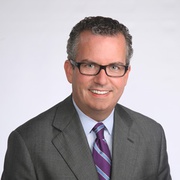 Robert Shea is a Principal at Grant Thornton Public Sector. He worked at the United States Office of Management and Budget (OMB) as Associate Director for Administration and Government Performance. Before joining OMB, Robert served as Counsel to the United States Senate Committee on Governmental Affairs where, in addition to general oversight of Executive Branch management, he advised Committee leadership on the status of implementation of the U.S. statutory framework for performance-based government, including the Government Performance and Results Act and the Chief Financial Officers Act. He was Legislative Director for Congressman Pete Sessions (TX) from 1997 to 1999, where he organized the Results Caucus, a group of Members of Congress dedicated to results-based management and solving many of the government's major management problems. Robert was a Professional Staff Member with the House Committee on Government Reform from 1995 through 1996. There he had responsibility for examining the economy and efficiency of government programs, and acted as liaison with the government's Inspectors General. Robert holds a Juris Doctorate from South Texas College of Law and a Bachelor of Arts in Government from Connecticut College, New London, Connecticut.
Ideas
Most have identified evaluation officers and chief data officers and have started developing learning agendas that identify priority areas.
By

Jed Herrmann, Robert Shea and Andrew Feldman
Digital Government
Pay is one of the federal government's biggest expenses. It's imperative that we get it right every time.