Here's Proof That H-1B Workers Make American Companies More Innovative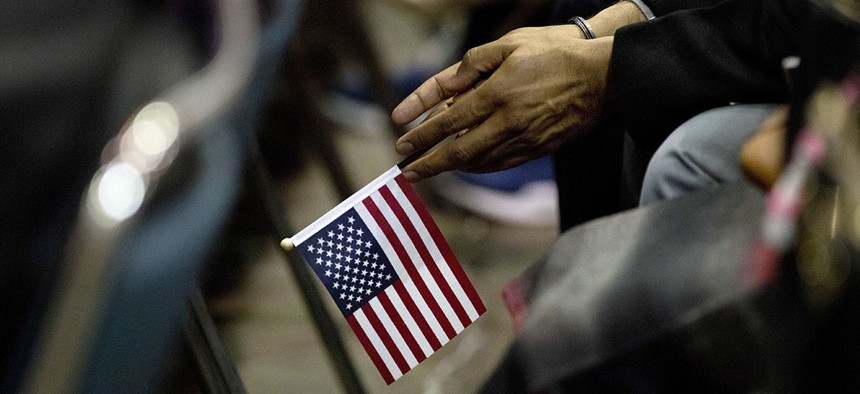 These immigrants play a key role in addressing the U.S.'s acute skills-crunch.
American companies innovate better with immigrant workers.
At a time when the Donald Trump administration is clamping down on H-1B visas, a study at the University of California San Diego (UCSD) argues that foreign workers, in fact, help U.S. companies grow.
A 10% increase in the share of H-1B workers at a company leads to a 2% uptick in its ability to create new products and replace outdated ones, according to a working research paper by UCSD faculty Gaurav Khanna and Munseob Lee.
"We found companies with higher rates of H-1B workers increased product reallocation—the ability for companies to create new products and replace outdated ones, which in turn, grows revenue," Khanna, an assistant professor of economics at the School of Global Policy and Strategy, said in a press release. "This discourse could have far-reaching implications for U.S. policy, the profitability of firms, the welfare of workers, and the potential for innovation in the economy as a whole."
For the study, Khanna and Lee matched H-1B Labor Condition Applications with product-level data from the Nielsen Retail Scanner and with firm-level productivity information from Standard & Poor's Compustat database.
The H-1B allows high-skilled individuals to live and work in the U.S. for up to six years. Indians have been the biggest beneficiaries of the visa category for years. Since January 2017, when Trump came to power, there has been increased scrutiny over this category of visas, with indications that the government may make it harder for immigrants to get them or reduce their numbers each year.
But several experts, including lawmakers from within Trump's Republican party, have argued in favor of H-1B talent.
These immigrants, they say, play a key role in addressing the U.S.'s acute skills-crunch. The STEM industry, largely responsible for the development of new products and technologies, suffers the most due to the lack of talent, said Richard Burke, CEO of global immigration firm Envoy. "…[F]oreign nationals fulfill important company needs and keep the ball rolling on innovation," he said.
And foreign workers aren't merely a source of cheap labor—they're valuable inventors.
Previous research from 2008 had said that when the admission of H-1B workers in the U.S. climbs up, invention and patenting also rise. In line with these findings, Khanna and Lee of UCSD argue that product reallocation is an even better measure of innovation.
"The propensity to patent may be affected by rulings of the federal court of appeals, the firm's industry and products, and changes in state polices and taxes," they said. "The major advantage of a product reallocation measure is that it captures incremental innovations that are not usually patented. Previous work using patent data might have underestimated the benefits of having additional high-skilled immigrant workers."