FEMA Wants Counties to Take Charge of Pre-Disaster Logistics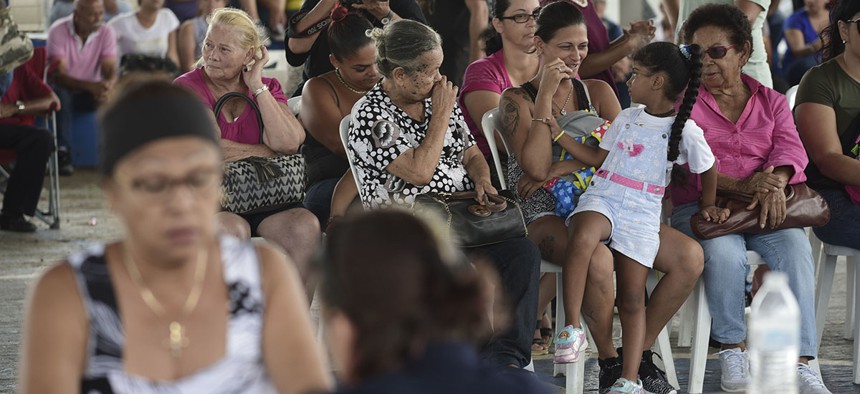 The agency has its hands full with 21 disasters in 14 states, which means federal assistance may arrive slowly in the event of yet another national emergency.
WASHINGTON — The Federal Emergency Management Agency's administrator urged county officials to arrange pre-event contracts for commodities ahead of disasters, instead of waiting for assistance that might not come.
Brock Long, speaking at the National Association of Counties legislative conference in the nation's capital on Tuesday, said FEMA's contracting processes during 2017's devastating hurricane and wildfire seasons were a "huge success." The agency secured 1,973 contracts on top of 59 that were pre-event for water, meals ready to eat, debris removal, disaster cost recovery and other services.
But in the event communities are cut off by a serious earthquake that cripples infrastructure, Long said, they may need to provide life-saving resources for 48 to 72 hours before the feds can backfill.
"I'm just being honest that I'm not so sure we can get to every community in a new major event from the standpoint of providing food and water very quickly," Long said. "And if we fail on the logistics piece in a response, then your citizens never forgive you, and you're going to fail all the way through recovery."
FEMA is currently handling 21 open disasters in 14 different states with more expected thanks to back-to-back nor'easter storms. The agency picks up a new event every three days, the administrator said.
Local emergency management must be properly staffed and disaster reserves funded, Long said, and once disaster strikes policies on processes like payroll must be maintained—lest the Office of Inspector General deobligates millions of dollars from a violating community.
FEMA currently has approximately 21,000 employees, more than 1,300 of them hired in Puerto Rico. The agency is already one of the largest employers on the island with plans to hire 500 more people, the administrator said.
"I believe that recruiting those who may have lost a job, those who are looking for employment and have been impacted by the disasters are some of the best people you can hire because they'll be the most dedicated to putting their communities back together in thoughtful ways," Long said. "And what we've got to be able to do is figure out how to retain those local hires and their experience in their communities once FEMA's assistance comes to an end."