White House Says All Feds Should Expect to Return to Work Tuesday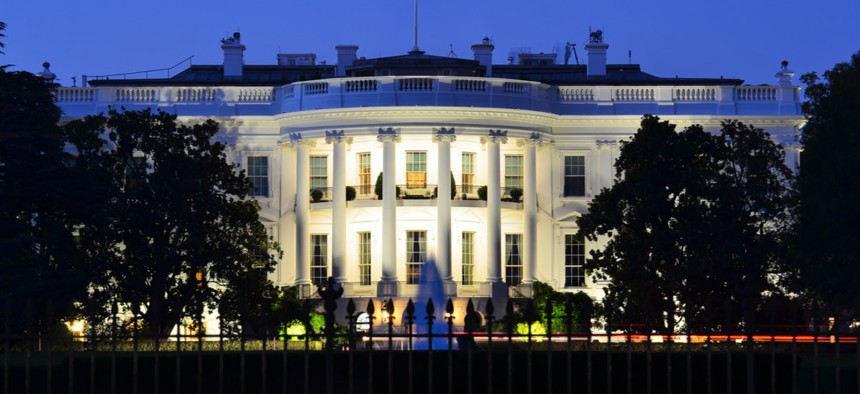 This story has been updated to reflect Senate and House passage of the continuing resolution. 
Federal employees should plan to report back to work as normally scheduled on Tuesday, the White House said Monday as a bill to re-open the government passed Congress.
The end to a three-day shutdown appeared all but official as of Monday afternoon, with the House and Senate backing a measure to keep agencies funded through Feb. 8. 
The Office of Management and Budget will conduct a legal review of the measure before sending it to Trump's desk, White House Press Secretary Sarah Sanders said. She added the expectation was that "most government offices would start back in full capacity" Tuesday morning.
Hundreds of thousands of federal employees were sent homeMonday morning after arriving at their offices to commence shutdown activities. Those steps ranged from engaging in conference calls with their colleagues around to the country to simply updating their voicemail messages, signing a form and heading back home. Congress was not expected to finalize passage of the continuing resolution until Monday evening, Sanders said, so employees were not expected back into their offices until Tuesday.
The Trump administration has repeatedly touted the steps it took to minimize the impact of the shutdown on agencies and the constituencies they serve. Administration officials accused the Obama administration of "weaponizing" the 2013 shutdown and announced they were, in contrast, keeping several agencies openusing carry-over funds. 
Trump on Monday blamed Democrats for the shutdown and said he was happy agencies would soon be up-and-running again.
"I am pleased that Democrats in Congress have come to their senses and are now willing to fund our great military, border patrol, first responders and insurance for vulnerable children," Sanders said on Trump's behalf.
Even with furloughed employees returning to work Tuesday, some questions remained. Employees sent home due to the shutdown are not currently set to be paid for their time spent in furlough status. Sen. Ben Cardin, D-Md., said he would push for back pay for the those employees to ensure they are compensated for the time they missed on Monday. Non-furloughed employees will be paid normally.
In 2013, after agencies closed for 16 days, OMB and the Office of Personnel Management both issued guidance to agency leaders providing instructions for reopening and spelling out exactly what time various workers should report back to their offices. OPM at the time "strongly encouraged" agencies to use "all available workplace flexibilities to ensure a smooth transition back to work for employees (e.g. telework, work schedule flexibilities, and excused absence for hardship situations)."
OPM referred questions about Tuesday's re-opening to OMB, which did not respond to multiple inquiries. With just half a day away from the office, employees are unlikely to encounter the same backlog of unfinished work as those did who returned from the 2013 appropriations lapse.
Tony Reardon, president of the National Treasury Employees Union, still said the shutdown will take its toll on federal workers.
"A government shutdown, however brief, is a stressful and chaotic time for federal employees, and they are relieved that their agencies appear to be nearing the ability to reopen with normal operations," Reardon said Monday afternoon. He added feds are not yet out of the woods: "We urge Congress and the administration to use the next 17 days to provide relief from sequestration and adequate agency funding for the remainder of the fiscal year and end the shutdown threat once and for all."