Will states' ACA tech be ready for November open enrollment?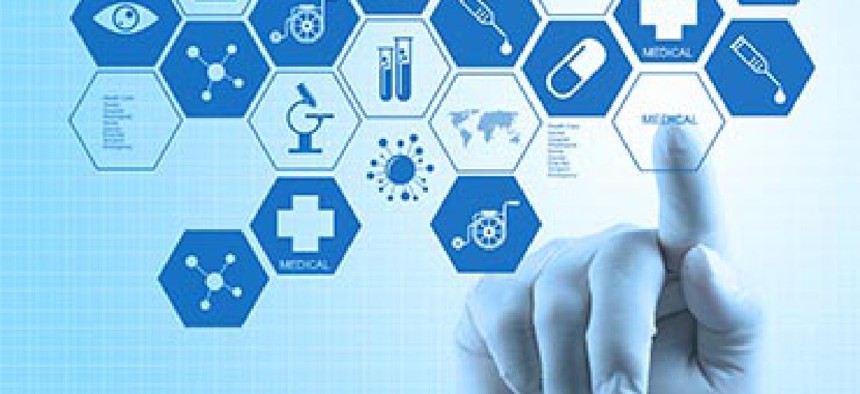 The next open enrollment period for health care under the Affordable Care Act kicks off Nov. 1. It will be the first sign-up period under the Trump administration, which has made no secret of its desire to revise or repeal the health care law.
It's not clear yet whether the lack of political support for the health care law will translate into a lack of administrative support for the tech systems that check eligibility, offer plan comparison and communicate with insurance carriers.
According to the Government Accountability Office, the Centers for Medicare and Medicaid Services has historically not been doing enough to monitor the performance of state-based enrollment systems that connect to the federal marketplace or collecting forward-looking information on budgets and enrollment targets.
The GAO report was requested by Rep. Greg Walden (R-Ore.), the chairman of the House Energy and Commerce Committee, and Rep. Tim Murphy (R-Pa.), who chairs the subcommittee on Oversight and Investigations.
GAO focused on the performance of Oregon and Hawaii, two states which spent heavily on their own failed marketplace IT systems and transitioned to the federal marketplace. According to the report, Oregon spent $57.3 million between April 2014 and November 2016 to move to the federal marketplace. Hawaii spent $27 million to move to the federal system between June 2015 and June 2016.
The report also looked at New York and Minnesota, which still have state-based marketplace systems to process enrollment under ACA.
The states that transitioned to the federal marketplace experienced communications problems, delays in receiving needed approvals as well as problems with previous IT contractors who worked on their initial marketplace systems.
Sustainability planning is an issue for all four states in the study. Some states reported a lack of guidance from CMS on submitting five-year budget plans. CMS said it did not receive five-year plans from Minnesota and Hawaii.
GAO also found gaps in performance measurement plans developed in collaboration with states.
CMS told GAO that states were still in the process of systems development for the upcoming 2017 open enrollment.
GAO warned that "CMS has been limited in its ability to determine whether state marketplace IT systems are performing efficiently and effectively and to provide early warning of potential problems for the overall state marketplace IT systems' service delivery to consumers."
In reply comments, the Department of Health and Human Services pushed back against a GAO recommendation that it enforce its previous policy of collecting five-year budget and sustainability forecasts from states with their own exchanges. Instead, HHS said it was collecting two-year forecasts, "taking into consideration both the significant burden to states and the variations in the states' budget cycles."
HHS also didn't concur with a GAO recommendation that that it "should take steps to conduct operational analysis reviews and systematically monitor the performance of states' marketplace IT systems using key performance indicators." CMS indicated it performed an annual review in advance of open enrollment periods that also checked in on how states were doing at addressing previous deficiencies.