Delayed NOAA Supercomputing Contract to be Bid Out in October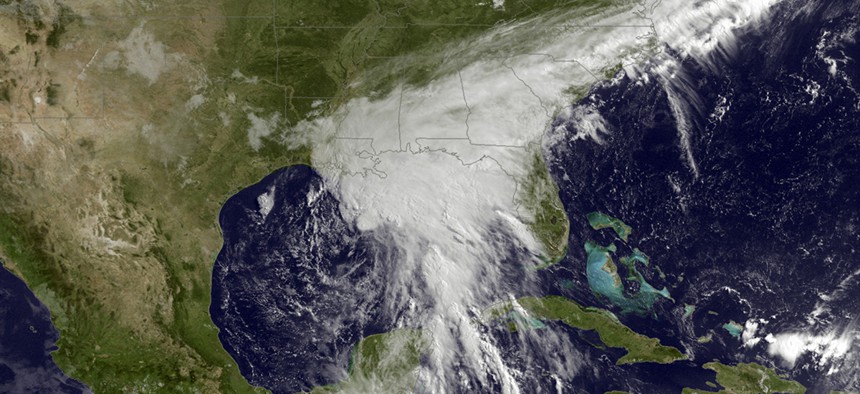 Like a '90s-era desktop, the acquisition for high-performance computing services for one of the government's foremost scientific agencies continues to lag.
Last week, the National Oceanic and Atmospheric Administration—responsible for all U.S. weather forecasts—responded to industry questions regarding a $550 million contract that already slipped behind schedule in June.
NOAA's supercomputing systems are important for processing the increasingly large amounts of data it receives from weather satellites and other sensors.
» Get the best federal technology news and ideas delivered right to your inbox. Sign up here.
The government's response indicates it intends to issue a request for proposals on Oct. 16, pushing its estimated award date back several months to July 2018. Originally, the government intended to publish a draft RFP in July, but that draft never came. Its response to industry questions shed some more light on what the government is looking for.
For starters, the government is targeting 99 percent availability for scientific data and 97 percent for system availability. In addition, there won't be requirements for the system to operate above the "unclassified security level," which could open bidding to a wider pool of contractors.
Lastly, it doesn't appear NOAA is big on cloud computing as a potential archive for data.
"The Government has conducted market research regarding utilizing the cloud for archive on back-up. To date, the use of the cloud has been determined to be not in the best interest of the Government," NOAA's response to industry states.