How Federal Agents Took Down a $1.3 Billion Health Care Fraud Scheme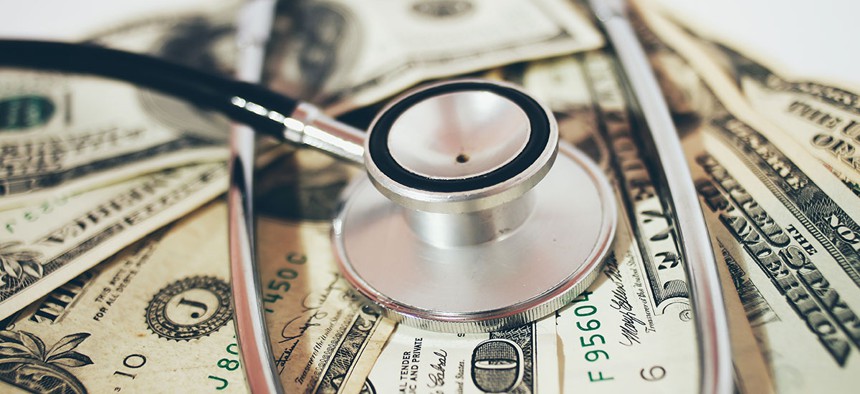 The untold hero behind the Justice Department's latest and largest health care fraud takedown—a $1.3 billion bust leading to more than 400 indictments—isn't a person, but rather an emerging technology the government is increasingly using to do more with less.
"We're getting more sophisticated in our consumption of analytics," said Gary Cantrell, deputy inspector general for investigations at the Department of Health and Human Services. Cantrell spoke Thursday at the 2017 Fraud and Abuse Forum in Washington.
Historically, HHS has always collected a huge amount of data regarding entitlement spending on Medicare and Medicaid—much of it from states. But only in recent years has the department been able to make sense of it and rapidly ferret out improper payments or fraudulent activity.
» Get the best federal technology news and ideas delivered right to your inbox. Sign up here.
Using a combination of business intelligence software and data analytics platforms, a growing team of data experts within the department's Office of Inspector General sifted through reams of data from HHS, which includes the Centers for Medicare and Medicaid Services.
Much of the analytic horsepower comes from the IG's Office of the Chief Data Officer, which includes experienced career professionals and top technical talent.
When the data turns up suspicious activity, such as a specific doctor prescribing abnormally high rates of opioids, analysts turn it over to federal investigators and state agencies on the ground.
"We've used data analytics and intelligence from agents on the ground and sort of married it together," Cantrell said.
In a joint statement last week, Attorney General Jeff Sessions and HHS Secretary Tom Price called it "the largest health care fraud enforcement action in Department of Justice history."
Cantrell said as many as 1,000 HHS and FBI officials contributed to the case, along with hundreds of state officials and a small cadre of other federal employees, including some from the U.S. Postal Service. The bust led to indictments of 115 doctors, nurses and medical professionals for participating in fraud schemes across 30 states. Another 120 people were charged with unnecessarily providing opioids and other narcotics.
Better data and analytics have also allowed HHS to track "perceptible changes in the behavior of health care providers" over time, finding "noticeable differences in certain kinds of practices," Cantrell said.
That means the large busts are having a deterrent effect, Cantrell added, though it may be difficult to quantify.
Less challenging to calculate, though, is the amount of money returned to the U.S. Treasury as a result of cracking down on fraudsters.
Last year, the department announced a $900 million bust and recouped another $700 million in 2015. All told since 2007, DOJ's Medicare Fraud Strike Force has charged 3,500 individuals for falsely billing Medicare, returning $12.5 billion to the Treasury.
Based on recent history, these health care busts are only going to get bigger, but how big might depend on Congressional appropriators.
HHS OIG tracks its return on investment under the Health Care Fraud and Abuse Control program, comparing its costs and those of its federal partners with actual financial returns to the Treasury.
According to HHS OIG Chief Data Officer Caryl Brzymialkiewicz, the return on investment from 2014-2016 has been $5 returned to the Treasury for every $1 spent.
"We could use more resources to get more results," Cantrell told Nextgov. "The ultimate goal would be to reduce the amount we return [to Treasury] because we've reduced fraud. But for the foreseeable future, there is more work than we can address. Right now, we get the worst of the worst. At a minimum, it shows the level of coordination that doesn't always exist in government across multiple agencies, state and federal."