There Is a Place for USDS, 18F in Trump Administration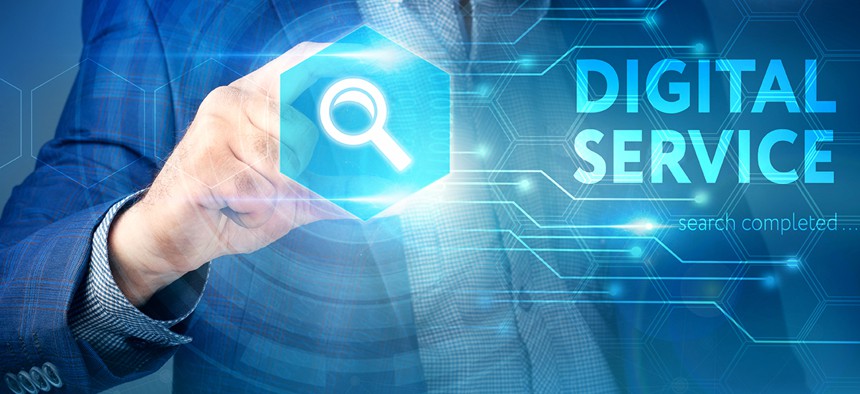 Two Obama-era technology offices received funding in President Donald Trump's proposed budget on par with what they got last year.
The U.S. Digital Service, created after the HealthCare.gov debacle to ensure successful more successful rollouts of tech projects, would receive $19 million—the same it got in 2017.
Some critics anticipated USDS, which has worked on important tech projects at agencies like the Veterans Affairs Department, might have less clout in the new administration.
Trump's budget proposal suggests otherwise, though it is not yet clear how USDS will interact with the newly created White House Office of American Innovation.
Calls from Nextgov to the Office of Management and Budget to clarify the relationship between the tech bodies were not returned.
The Technology Transformation Service, which got an additional $228 million in funding for the creation of a Technology Modernization Fund in Trump's budget, would receive $48 million in total—$1 million less than in 2017.
TTS "builds, provides and shares technology applications, platforms, processes, personnel and software solutions to federal agencies" to better serve the public, according to the budget document, and includes the 18F digital services team and the Presidential Innovation Fellows program. The budget also includes an additional $6 million for "digital services" within the TTS program, but it does not specify what those funds would be used for.
The General Services Administration's budget document also appears to allocate $21 million in funding for 18F through the Acquisition Services Fund, an $8 million increase from 2017. The tech unit will have to reimburse those funds from the fees it gets from charging agencies for its services.
House appropriators Wednesday questioned GSA Acting Administrator Tim Horne about the newly proposed Technology Modernization Fund. If enacted, the fund would allow federal agencies to borrow against it to modernize IT systems, though agencies will need to make business cases before an independent board to potentially secure funding.
José E. Serrano, D-N.Y., asked whether $228 million was enough, given the government plans to spend some $95 billion on IT in the coming year. Serrano noted legislation last year would have created a larger $3.1 billion fund.
Horne responded, "it's not enough," but added "$228 million is a way to start chipping away."
"It's a way to bring governance across government in how we invest in things," Horne said. "What we hope is this would be seed money, and prove the concept is making returns on investments."
Down the line, Horne said it could turn into a sort of revolving fund.