How Much Are Agencies Spending on New Contracts?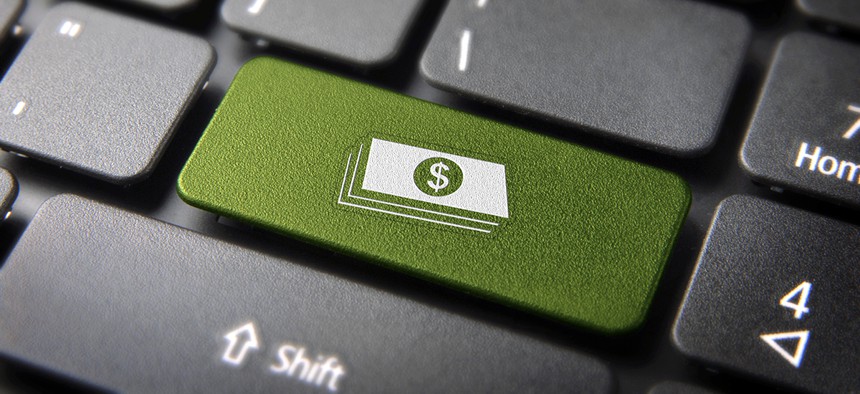 The federal government rarely seeks truly innovative solutions when it bids out new contracts, according to a report released today.
Federal market research and analysis firm Nation Analytics' "Government Services Competitive Intelligence Report" examined 246 task orders and contracts for federal services—each worth $50 million or more—awarded across the federal landscape in fiscal 2016. It includes federal service acquisitions, such as IT, professional services and operations and maintenance of facilities, but not one-time acquisitions such as weapons systems or construction projects.
Only 35 contracts of those contracts were for new requirements, according to the report. Agencies spent the other $49 billion, or 90 percent of the federal services spend, on the recompetition of work already being performed by existing contractors.
» Get the best federal technology news and ideas delivered right to your inbox. Sign up here.
"We went in expecting more contracts to be new requirements because the government, when asked, likes to say, 'this is a new requirement,'" Nation Analytics Founder Brian Friel said. "But when you step back and think about it, it's not really that surprising that the government puts out mostly recompetes because government doesn't change that often. Agencies have fairly stable missions, and their requirements tend to be relatively stable."
The government's tendency to recompete existing contracts gives advantages to incumbent contractors.
For example, the report found one in five major contract recompetes received only one bid, often the result of requests for proposals that discourage competition. The military tends to be the most incumbent friendly. The Navy awarded recompeted contracts of $50 million or more to incumbent contractors 76 percent of the time. Overall, the military went with incumbents 61 percent of the time, compared to 64 percent at civilian agencies.
Competition seems to be key. Of the 166 competitions receiving at least two qualifying bids, incumbents won 52 percent of awards.
"The main way for companies trying to grow is taking on incumbents for existing work, there aren't enough new requirements to go around," Friel said.
Friel said while research confirms the "slow-moving" mythos surrounding the federal government, agencies seek innovation in health care, business intelligence and analytics and cybersecurity. Those areas also happen to be where the most competition takes place.
"New requirements are like the holy grail of contracts," Friel said. "Because there is no incumbent contractor, it's an open playing field."
The Health and Human Services Department, for example, recently sought a new health and analytics platform for its National Toxicology Program. ICF captured that evidence-based evaluation contract.
In another example, the State Department recently posted an RFP for the modernization of its consular affairs system, valued at up to $850 million. State seeks a slew of new technologies, like cloud computing and an intuitive user interface, under one common framework—something it hasn't ever asked for before.
Friel said new IT legislation currently working its way through Congress could spur more agencies to tackle modernization efforts and seek new technologies. The Modernizing Government Technology Act would create both working IT capital funds within agencies and an IT modernization fund by which agencies could borrow against for updating aging systems.
Friel said if the legislation passes, it could double the number of contracts seeking new requirements.
"This is the kind of thing the modernization fund has in mind," he said. "Making better use of data, modernizing all these old government systems."